7-Eleven Expands Private Brand Wine Portfolio
Get great content like this right in your inbox.
Subscribe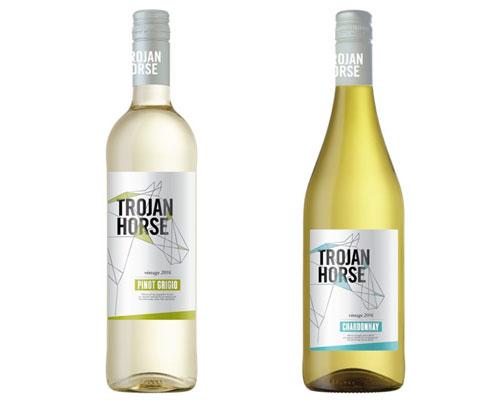 IRVING, Texas — 7-Eleven Inc. is expanding its selection of private brand wines with the introduction of Trojan Horse.
Under the Trojan Horse label, the convenience store retailer will debut two white wines: a chardonnay and a pinot grigio. Each 750-milliliter bottle has a suggested retail price of $6.99 and comes with a Stelvin closure, which is a type of screw that is easy to open and preserves freshness.
Trojan Horse Chardonnay has a ripe pear and stone fruit aroma with balanced oak notes of vanilla. The fruit flavors are complemented with subtle hints of caramel and toasted oak. Trojan Horse Pinot Grigio contains bright citrus and green apple aromas, with the citrus fruit flavor leading to a crisp and clean finish, according to 7-Eleven.
The two whites are the first 7-Eleven private brand wines to carry vintage dating and California appellations, designating that all the grapes were grown in California and harvested the same year.
"To create the flavor profile we wanted, the Trojan Horse wines were custom developed with grapes from different California valleys," said Tim Cogil, 7-Eleven's director of private brands. "We benchmarked both the chardonnay and pinot grigio against some of the most popular brands and, in taste tests, they came out on top. As with all our private brand products, our goal is to exceed quality expectations when compared to national brands while offering a great value."
7-Eleven will also continue to sell its Yosemite Road branded wines, which were introduced in 2009. Five brands are available: chardonnay, pinot grigio, moscato, pink moscato and cabernet sauvignon.
"With Trojan Horse, 7-Eleven customers can enjoy higher quality chardonnay and pinot grigio wines at an affordable price," said Dennis Phelps, 7-Eleven's vice president of vault. "We believe these will be a hit with wine-loving millennials, and customers can still enjoy our Yosemite Road branded wines, which make up four of the top 10 selling wines at 7-Eleven."
Headquartered in Irving, 7-Eleven operates, franchises and/or licenses more than 60,000 stores in 17 countries, including 10,700 in North America.