7-Eleven Franchisees Unhappy With New Contract Terms
Get great content like this right in your inbox.
Subscribe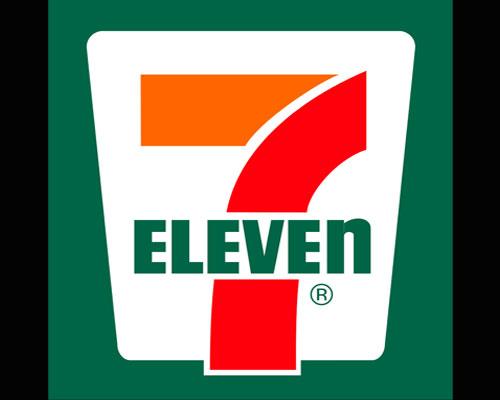 IRVING, Texas — A number of 7-Eleven Inc. franchisees are upset with the leading convenience store retailer over a number of issues that illustrate the traditional conflict between franchisor and franchisee over such things as an individual retailer's freedom to operate their business vs. the franchising organization's desire to control its brand and business model.
A report in yesterday's New York Times featured comments from franchisees at the annual convention of the National Coalition of 7-Eleven Franchisees (NCASEF) in Kissimmee, Fla., last week. Franchisees criticized 7-Eleven for enforcing a new contract, which they say aggravates broader tensions over the suppliers they must use and how much they have to pay for the products sold in their stores, NYT reported.
"It's no longer, 'You make a dollar, we make a dollar,'" Michael Jorgensen, the owner of three 7-Eleven stores in the area of St. Petersburg, Fla., and executive vice chairman of NCASEF, told The Times. "The alignment of interests for 7-Eleven has changed."
Franchisees say that in the early 2000s, the convenience store retailer and franchisees split profits equally, but 7-Eleven has increasingly taken a bigger cut and store owners who do not renew their contracts by the end of the year could see their profits shrink. The franchisees stated they have no ability to negotiate with 7-Eleven and many of them must decide whether to sign the new deal or simply walk away.
Among the contract's provisions is a requirement that stores open on Christmas, as well as a clear statement that franchisees must use specific suppliers. These suppliers, however, cannot guarantee the best prices for products sold in the store, according to Eric Karp, a lawyer for the national coalition.
In a statement, 7-Eleven said it enjoys a "strong, productive relationship" with its franchisees and denied pressuring store owners to sign the new contract, arguing instead that it was offering an incentive to lock in current profit-sharing rates. It also said that Christmas was one of its most popular shopping days, and that only 1.7 percent of its stores had closed for the holiday last year.
In additional comment to Convenience Store News, the c-store retailer said its franchisees have the flexibility to choose what products are sold in their stores, adding that the company's 7-Select private label products have been popular with customers and boast greater margin for franchisees than the national brands.
"Regardless, 7-Eleven franchisees still have broad discretion regarding the specific private label items to sell in their stores. 7-Eleven franchisees always make the final decision regarding products to carry and sell in their stores," the company stated.
The latest dispute appears to represent the shifting nature of the franchise business. In the past, franchisers typically operated some stores themselves, aligning their interests with those of their franchisees. That is less true today, a change that franchisees claim has made the companies less interested in the profitability of individual stores and more willing to make strategic decisions that could hurt store owners, according to the NYT report.
Karp pointed to a company push for stores to sell more hot food as an example. Seven & i Holdings, parent company of 7-Eleven, credits hot dogs and pizza with helping bolster sales, but they also add waste and labor costs that franchisees say they must pay out of their share of gross profits, the news source stated.
To be fair, franchisees have made more than $15 billion in gross profits over the last 10 years, according to 7-Eleven. Last year, franchisees earned the highest gross profit in one year in the brand's history.
Although franchisees said they tend to like 7-Eleven's own products because they offer higher margins, they contend that the company sometimes favors its items over competing products that customers prefer. Rehan Hashmi, owner of four stores in the Chicago suburbs, used the popular children's drink Bug Juice as an example, stating that when 7-Eleven came up with its own version of the drink, it made selling the name-brand offering more difficult.
"Sometimes, 7-Eleven is so aggressive that they would delete the market leader," he commented.
In response to this specific scenario, 7-Eleven said franchisees have always been able to carry the product. However, once a similar private brand product was added to the mix, the company saw that overall sales of the children's beverage category increased.
"Bug Juice is currently a recommended item. This month, more than 27 percent of 7-Eleven stores in the U.S. sold name-brand Bug Juice," the company noted.
Another issue mentioned in the report concerns product sourcing. Many franchisers require store owners to buy goods from approved vendors to help ensure safety and to maintain uniform standards.
"You don't want your franchisees running out and buying lettuce and tomatoes from some unapproved vendor," said Justin M. Klein, a franchise lawyer with the firm Marks & Klein, who has represented 7-Eleven franchisees in the past.
The recommended vendors that 7-Eleven franchisees are required to use give rebates to 7-Eleven, which raises questions for many franchisees like Jorgensen, who questioned why the company's vendors charge him more to help pay for those rebates when he can buy bottled water for cheaper at a local beer distributor, or pay less for bananas from a big-box store.
"When you're seeing your competitors getting better pricing, that's when you call into question whether the model makes sense," Klein stated.
However, a food consultant noted that it is unfair to compare prices with those of big-box stores like Walmart and Target, which can negotiate better prices from suppliers because their orders are much larger and less complicated than shipping to c-stores.
When asked about the rebates, 7-Eleven said they benefitted franchisees, including through the price of goods.
The National Coalition of Associations of 7-Eleven Franchisees is an independent trade association for 7-Eleven franchisees nationwide. Currently, there are less than 4,300 7-Eleven franchisees.
Headquartered in Irving, 7-Eleven Inc. operates, franchises and/or licenses more than 66,000 stores in 17 countries, including 10,700 in North America.