12/08/2017
7-Eleven & Sunoco Anticipate a Closing in January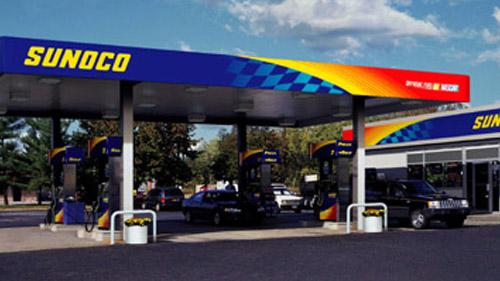 DALLAS and IRVING, Texas — 7-Eleven Inc. and Sunoco LP expect the $3.3-billion sale of 1,100 convenience stores to 7-Eleven to be completed in the near future, with a closing date anticipated in January 2018, the companies announced.
In a joint released statement, 7-Eleven and Sunoco said they believe the transaction is in the latter stages of the regulatory approval process with the Federal Trade Commission. The deal is subject to completion of the regulatory process and customary closing conditions.
In addition to the convenience stores spread across 18 states, the transaction includes the associated trademarks and intellectual property of Sunoco's Laredo Taco Co. and Stripes brands.  
Also as part of the pact, Sunoco is entering into a 15-year take-or-pay fuel supply agreement with a 7-Eleven subsidiary, under which Sunoco will supply approximately 2.2 billion gallons of fuel annually.
Irving-based 7-Eleven has 8,707 stores in the United States and Canada. This acquisition will be one of the largest in the retailer's history, and it will bring 7-Eleven's total number of stores to 9,815 in North America. 
Dallas-based Sunoco is a master limited partnership that currently operates 1,346 convenience stores and retail fuel sites and distributes motor fuel to 7,898 convenience stores, independent dealers, commercial customers and distributors in 30 states.
The joint statement came on the same day that Sunoco announced it signed definitive agreements with a commission agent to operate the roughly 207 retail sites in West Texas, Oklahoma and New Mexico markets that are not part of its pact with 7-Eleven. Sunoco anticipates these sites will be converted to the commission agent during the first quarter of 2018, as Convenience Store News previously reported.
Once both deals are completed, it will mark a substantial retail exit for Sunoco, which announced in April 2017 that it planned to pivot away from retail to focus on its fuel supply business.
"Our roadmap starts with completing an efficient divestment of our company-operated stores," incoming CEO Joe Kim, who is currently president and chief operating officer, said during Sunoco's Nov. 8 third-quarter earnings call.
Sunoco's Aloha Petroleum business unit in Hawaii and its APlus franchisee-operated stores are remaining within the organization. 
Led by the Sunoco fuel brand and the APlus franchise, Sunoco plans to be a leading consolidator in the domestic wholesale fuels business, supplying fuel to a network of more than 8,900 locations of third-party dealers, distributors and other commercial customers, with an enhanced focus on master limited partnership qualifying income.