Sunoco Selects Commission Agent to Operate Its West Texas Retail Sites
Get great content like this right in your inbox.
Subscribe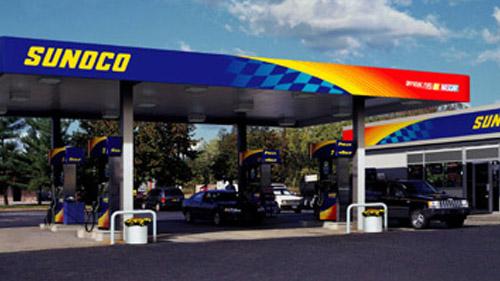 DALLAS — Sunoco LP has taken another step toward substantially exiting its retail operations.
The partnership announced on Dec. 6, that it has signed definitive agreements with a commission agent to operate the roughly 207 retail sites in West Texas, Oklahoma and New Mexico markets that were not part of Sunoco's previous pact with 7-Eleven Inc.
Sunoco expects the sites will be converted to the commission agent in the first quarter of 2018.
The agreement comes just about a month after Sunoco's executive team said the partnership was close to signing a deal for those locations, as CSNews Online previously reported.
During Sunoco's third-quarter earnings call on Nov. 8, soon-to-be CEO Joe Kim, currently president and chief operating officer, said the partnership was in sole negotiations with a quality buyer and a signed purchase agreement was expected in the fourth quarter.
According to Sunoco, the "commission agent is a proven and profitable channel within our current fuel distribution portfolio."
As outlined the partnership's latest investor presentation, key elements of commission agent model include:
Commission agent operates retail locations;

Generates stable rental income through SUN's continued ownership of real estate;

Captures a material portion of fuel margin less a commission to the agent;

Provides optionality for future asset sales; and

Commission agent model operations are included in previously announced 50-percent reduction in overhead.
Sunoco added the commission agent model was developed early in the West Texas sales process as a high-value alternative to an asset sale.
To view the full presentation, click here.
The agreement comes eight months after Sunoco revealed it had reached a $3.3-billion deal to sell roughly 1,100 convenience stores to Irving, Texas-based 7-Eleven. The transaction is believed to be in the latter stages of the regulatory approval process with the Federal Trade Commission. Subject to completion of the regulatory process and customary closing conditions, 7-Eleven and Sunoco expect to close the deal in January.
In addition to the convenience stores spread across 18 states, the transaction includes the associated trademarks and intellectual property of Sunoco's Laredo Taco Co. and Stripes brands.  
As part of the pact, Dallas-based Sunoco is entering into a 15-year take-or-pay fuel supply agreement with a 7-Eleven subsidiary, under which Sunoco will supply approximately 2.2 billion gallons of fuel annually.
At the time, Sunoco said approximately 200 additional c-stores in North and West Texas, New Mexico and Oklahoma will be sold in a separate process.
Sunoco's Aloha Petroleum business unit in Hawaii will continue to operate "its highly efficient and integrated business model within Sunoco. Likewise, the transaction does not include Sunoco's highly successful APlus franchisee-operated stores," the company said.