7-Eleven's New Exclusive Single-Origin Coffee Hails From Peru
Get great content like this right in your inbox.
Subscribe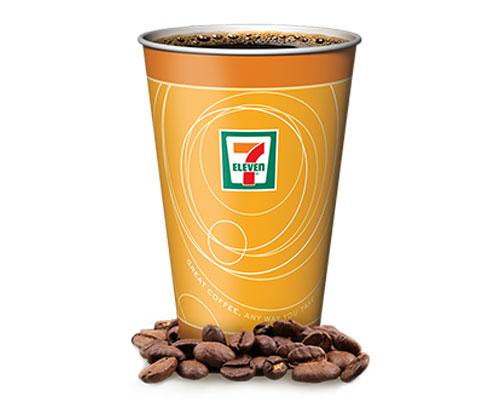 IRVING, Texas — 7-Eleven Inc. headed south to the Cajamarca region of Peru for its next exclusive single-origin coffee.
As with its other single-origin, sustainably sourced coffee, the new brew from Peru is Rainforest Alliance Certified. Made with 100-percent Arabic beans, the coffee has citrus notes complimented by vanilla, cinnamon and berry undertones.
According to 7-Eleven, to ensure the best quality and freshest taste, the Cajamarca region was selected, in part, for its prime harvest season between August and October. The hand-picked beans were grown in the region high in the Andes Mountains of Peru. After harvesting, the fresh crop was authentically roasted to a medium level for a smooth rich taste.
"Today's coffee-drinkers are more sophisticated and, in addition to wanting a great-tasting cup of coffee, many also are looking for something extra," said Raj Kapoor, 7-Eleven senior vice president of fresh food and proprietary beverages. "Millennials, in particular, want coffee crops that are sustainably grown, sourced directly from small farms, and made from single-origin beans rather than blends. Peruvian coffee is one that fits all those criteria, and Cajamarca is considered one of the best coffee-growing regions in the country."
Like all its proprietary beverages sold in a cup, the new single-origin coffee qualifies for 7Rewards, the convenience retailer's customer loyalty program.
The Peruvian brew is the third limited-time, single-origin coffee offered at 7-Eleven. Others were from: Matagalpa, Nicaragua, and Chiapas, Mexico. Available year-round, the retailer's popular 100-percent Colombian coffee is now made with Rainforest Alliance Certified single-origin beans.
Carrying the Rainforest Alliance Certified seal with the little green frog means the 100-percent Arabica beans for 7-Eleven stores' new coffee are sourced from coffee-growers whose farms are required to meet strict standards designed to protect the environment, conserve wildlife and promote the well-being of local communities.  
7-Eleven is working with Conservation International to set measurable corporate social responsibility (CSR) goals to reduce its environmental footprint. 7-Eleven's CSR mission has three focus areas — planet, products and people. As part of its CSR objectives, 7-Eleven will continue to seek out responsibly sourced coffees and other products and packaging with less environmental impact, the company stated.
Based in Irving, 7-Eleven operates, franchises or licenses more than 63,000 stores in 18 countries, including 10,900 in North America.