8 Consumer Trends for 2018
Get great content like this right in your inbox.
Subscribe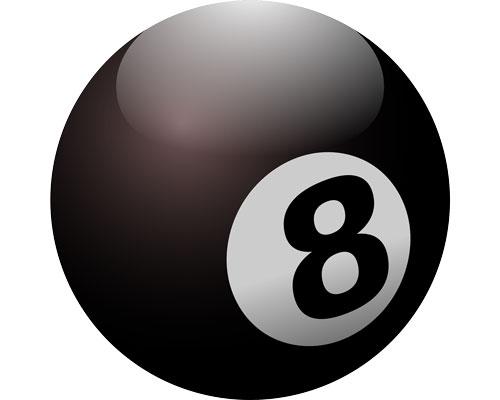 NATIONAL REPORT — Smart retailers keep an ear close to the ground to keep up with the latest trends. Consumer trends, in particular, will drive many of the business decisions convenience store operators will make in the coming year. To help you anticipate what's next, Convenience Store News curated multiple forecasts from leading research and consulting firms to bring you our "8 Consumer Trends for 2018."
These are hardly the only consumer trends to watch for in 2018, but they seem to be the ones most heavily mentioned by prognosticators.
1. Transparency & Traceability
According to Mintel's Global Food & Drink Trends 2018 report, transparency and traceability will play a major role in consumers' choices. Consumers' need for reassurance about the safety and trustworthiness of food and drink has led to increased use of natural, ethical and environmental claims in global food and drink launches. In addition to more specific product details, the next wave of clean label will challenge manufacturers and retailers to democratize transparency and traceability so that products are accessible to all consumers regardless of household income.
2. Personalization
The rapid expansion in the variety of food and drink retail channels will fuel the opportunity for recommendations, promotions and product innovations that are personalized based on individual consumer behavior, the Mintel report also stated.
3. Self-Care
Going forward, more consumers will be looking for ingredients, products and combinations of food and drink that provide nutrition, physical or emotional benefits that advance their priorities for self-care, according to Mintel Global Food & Drink Analyst Jenny Zegler.
4. New Sensations, New Experiences
In 2018, texture will become more important for food and drink companies and consumers. Mintel's Global Food & Drink Trends 2018 report highlights that texture is the next facet of formulation that can be leveraged to provide consumers with interactive and documentation-worthy experiences.
The quest for experiences will provide opportunities for multisensory food and drink that uses unexpected texture to provide consumers — especially teens and young adults of the iGeneration — with tangible connections to the real world, as well as moments worth sharing either in-person or online.
5. I'm Special, So Special
As technology helps to make shopping as effortless as possible, an era of targeted promotions and products is emerging. Motivated by the potential to save time and ideally money, consumers are sampling a variety of channels and technologies when shopping for food and drink, including home delivery, subscription services and automatic replenishment, according to Mintel.
Companies and retailers can leverage technology to establish new levels of efficiency, such as customized recommendations, cross-category pairings, and resourceful solutions that save consumers time, effort and energy. Opportunities exist for companies to tempt consumers by creating products, suggesting combinations of goods, and other options across consumer categories that make shopping more efficient and affordable for customers.
IDC Retail Insights predicts that by 2020, more than half of consumers will expect perfect fulfillment execution as a top reason for loyalty to retailers. As a result, retailers will increase their budgets for these technologies by up to 20 percent to create a fully transparent and user-friendly fulfillment experience.
6. Don't Crack Me Up
Cracked pepper is the new sea salt. The use of black or cracked pepper in chips and crackers signifies a seriousness about bringing in the flavor, according to Packaged Facts' 2018 Food Forecast Ebook. Pepper is also flexing its flavor muscles in artisanal foods, including dessert. The rise of this seasoning is partly due to renewed interest in cured meats — pastrami and pancetta, plus gravlax, as a Nordic variation on smoked salmon or lox.
Speaking of cracking, pistachios are "re-glamorized and nutritious," according to Packaged Facts. The brightly colored, deeply flavored and protein-packed nut suits sweet or savory for Mediterranean, Middle Eastern, Indian or regional-accented California/Southwestern dishes. Products such as Sahale Snacks Moroccan-spiced Pomegranate Pistachios point the way by combining nut appeal, superfood cues and foreign accents for exotic-but-accessible food innovation with global game.
7. Green Badge of Courage
Vegan and non-GMO are the new green badges of food formulation courage, according to Packaged Facts. With packaged food innovation focused on clean label, vegan and non-GMO have become all-star package callouts, raising the ante on organic and all-natural.
Vegan serves as a positive cue even for those who are merely friends of vegetarians or vegans, as has also been the case with gluten-free.
"Vegetarians and vegans together account for less than 15 percent of all consumers and their numbers do not grow very rapidly, but a growing number of consumers identify themselves as flexitarian or lessitarian, meaning they've cut back on their consumption of animal-based foods and beverages. It is this group that is most responsible for the significant and ongoing shift from dairy milk to plant-based milk," said David Sprinkle, research director for Packaged Facts.
Plant-based dairy alternatives are a trend to watch in 2018. The market for dairy and dairy alternative beverages will reach a projected $28 billion by 2021. Spurring the segment's growth will be plant-based dairy alternatives, which are expected to reach 40 percent of the combined total of dairy and dairy alternative beverages. This figure is up from 25 percent in 2016 when dairy alternative beverages accounted for only $6 billion in retail sales, according to the research firm.
The shift away from traditional dairy products, such as cow's milk, toward plant-based alternatives revolves around health concerns, with a growing number of consumers coming to believe that plant-based foods are healthier than animal-based foods.
8. The Next Sriracha?
"One doesn't have to look very far to find the 'next sriracha' or 'matcha tea,'" said Packaged Facts' Sprinkle. "Culinary trends in 2018 will be inspired by familiar comforts from our childhoods, but with artisanal, indulgent and downright delicious re-imaginings that satisfy the appetites of traditionalists and foodies alike."
Packaged Facts identifies more than a dozen foods, beverages and ingredients that will trend in 2018 and beyond. Among them:
Cauliflower prepared in many different ways.
Eggs Benedict trending across dayparts.
Mac and cheese adapted into many forms, such as shareable plates, fried-bite-sized snacks, bar food or an alternative to French fries, and in mash-ups on sandwiches or poured into poutine.
Olives offer flavor, versatility and allure, and represent opportunity at every price point in both foodservice and retail.
Figs have primarily appeared in approximately three out of 10 fine-dining locations. In upscale casual dining, figs have seen real growth, with menu callouts steadily increasing from 2007 to 2017.
Tea-flavored ice creams are now mass-market, but tea as a dessert drink or drink flavoring remains happy hunting ground for foodies. Menus use Earl Grey in artisanal ice creams, crème Anglaise, flavoring syrups, and craft sodas and cocktails.