AAFES Develops BE FIT Program to Promote Healthier Food & Beverage Options
Get great content like this right in your inbox.
Subscribe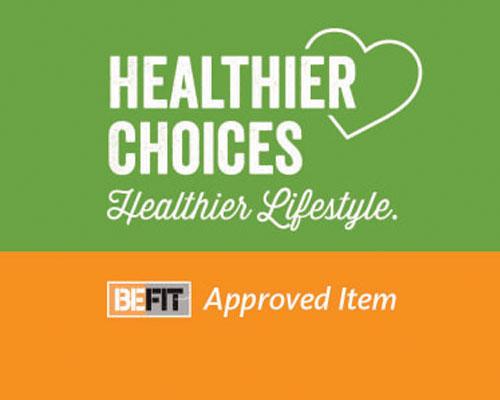 DALLAS — The Army & Air Force Exchange Service (AAFES) is making it easier for soldiers, airmen, retirees and families to find better-for-you food and beverage options on the go.
At Exchanges and Express locations worldwide, shoppers can identify items approved for the Healthier Choices BE FIT program with easy-to-spot "Healthier Choices, Healthier Lifestyle" shelf tags.
AFFES carries nearly 400 Healthier Choices BE FIT-approved products, like: fresh fruit, yogurt, hard-boiled eggs, trail mix and nuts, tuna, grass-fed meat snacks and jerky, veggie chips, frozen entrees, bottled water and more.
To qualify, items must contain:
Fewer than 500 calories and less than 480 milligrams of sodium for entrees.

200 calories or less and fewer than 230 milligrams of sodium for snacks.

40 percent or less of calories from fat for entrees and snacks.

Fewer than 10 percent of calories from saturated fat for entrees and snacks.
Healthier Choices BE FIT items can also be conveniently found in endcaps, while more health-conscious choices — including wraps, salads, hummus, yogurt, fruit and hard-boiled eggs — can be found in reach-in coolers.
"Along with regular exercise, quality nutrition is essential to readiness. The Exchange's Healthier Choices BE FIT selection helps warfighters and military families take the guesswork out of making the right meal and snack choices on the go," stated said Air Force Chief Master Sgt. Luis Reyes, the Exchange's senior enlisted advisor.
The Exchange is a partner in the Healthy Army Community and Air Force Smart Fueling initiatives under the Office of the Secretary of Defense, Operation Live Well.
Dallas-based AAFES operates 3,500 facilities consisting of department stores, convenience stores, gas stations, restaurants, theaters and specialty stores on military installations in all 50 states, five U.S. territories and 33 countries.