Achieve Executional Excellence in Your Shelf Layouts
Get great content like this right in your inbox.
Subscribe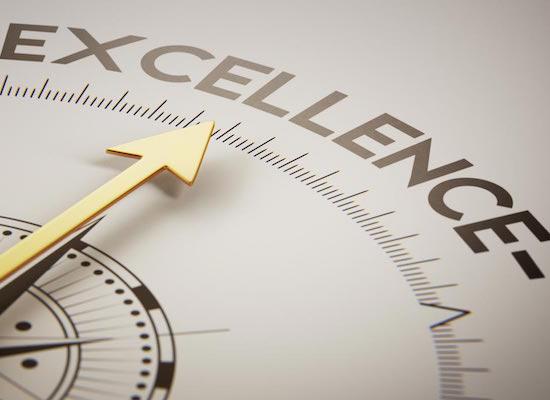 As a convenience store owner, you should have a strong understanding of the fundamentals of space management and how it affects your sales and profit, shoppers and inventory levels. Beyond this, you'll also need to develop a system or process for ensuring you are merchandising your shelves in the best way possible, as well as maintaining proper shelf sets in your store(s).
To maintain a shelf set, you need to first consider how to strategically add new items to your set (ask your suppliers for suggestions on where they will best fit), and next ensure that you consistently maintain your shelf set through proper stocking procedures.
The following are two practices you should consider as they relate to space management in ways that will help you make better and more strategic decisions for the shelf. 
Why would you want to do this? Because it's going to help you increase turns, reduce inventory costs, improve cash flow and better satisfy your shopper.
1. Ask for best-practice planograms (POGs) from your suppliers
Suppliers have advanced planogram software to develop shopper-focused assortment and space-planning solutions for your store. As a store owner, you can't do the due diligence of understanding shopper decision-making, determining the best assortments and shelf layouts, and ultimately creating planograms for your store, but you can track down the best shelf set for your store from your key suppliers, use your scanned sales data to make decisions on items to carry, and adjust the planogram to best reflect your store and shoppers.
2. Follow and maintain the best-practice planograms
Once you have the category shelf layout set up in your store based on the planogram, you need to maintain it. This is easy to do if you create some processes and standards for the shelf, and train your employees on how to properly stock the shelves. Below are some procedures for stocking your shelves that will help you keep each section looking clean, organized and shopper-friendly.
ASK FOR BEST PRACTICE PLANOGRAMS FROM SUPPLIERS
Planograms should be updated annually and evaluated by your suppliers to ensure that the top-selling products are merchandised in your store. Planograms that have been developed for each category should be used as a guide to merchandise your store. Think of these as being standard planograms; adjustments may be required based on the shelving space available in your store.
Utilize the POGs to reset your store for each specific category. Choose the POG that best works for your store based on the shelf space that you allocate to that specific category. You should also print the POG so that it's easy to look at while you are setting up the shelf.
Review the POG size against your shelf space available to determine if adjustments are required.
If a category section size in your store is larger than the POG:
Place all products in the POG into the larger shelf set. It's recommended that you compare the items to the top-selling items based on your store's scanned sales data.

Increase facings of top-selling products in the larger set.

Increase facings of remaining products as needed to fill the available shelf space.
If a category section size in your store is smaller than the POG:
You're going to need to cut back on the number of items carried vs. the POG.

Review the products included in the POG and compare them to the top-selling items based on your store's scanned sales data.

Ensure that you include the top-selling items from your store in your shelf layout.
FOLLOW & MAINTAIN BEST-PRACTICE PLANOGRAMS
Once you've got the shelf laid out based on the planogram that works best for your store, you'll want to maintain this shelf set. Ensure that when stocking your shelves, you are stocking what people want to buy, and then keep your shelves well-stocked and organized: this is a critical component for shopper satisfaction.
Here's a simple seven-step procedure for stocking shelves. You'll also want to share this with employees who may be responsible for shelving:
1. Save Time. Rather than going back and forth from your storage room to the shelf, bring all the products to the shelf at the same time.
2. Rotate Your Stock. Don't add new stock to the front of the shelf, or you'll always be pushing older product to the back, resulting in waste. Move older stock forward on the shelf and put the newer stock at the back of the shelf. 
3. Remove Damaged and Expired Products. No one is going to purchase expired or damaged products; and if they do without realizing it, you'll end up with an unhappy shopper. Remove expired and damaged products from the shelves and make sure you record the items that were thrown away via some type of waste audit report. 
4. Pull Product Forward. Have all product labels facing forward and pull all product to the front of the shelves. Even when there's not enough stock to fill the shelf, have the product pulled to the front. This is called "facing" the shelf.
5. Reduce Clutter. Remove excess stock from the shelves (or even worse, the sales floor). It looks messy and can cause confusion at the shelf for your very important shoppers.   
6. Keep Things Clean. Nobody likes purchasing products from a dirty or dusty place. Clean as you go by picking up packing materials and giving the shelves a wipe, which will clean up spills and/or remove any dust. 
7. Stock the Right Products. If you have an out-of-stock on the shelf, the tendency may be to fill it with the wrong product. This can cause shopper confusion or frustration (they may pick up the wrong product from what the shelf label says). You also run the risk of not ordering the out-of-stock product, or not filling the shelf when the product arrives because it's already full. It's better to only fill empty shelves with what belongs there.
Another important consideration for maintaining your shelf set is identifying how you will cut in new products onto the shelf. First, when making decisions to list new products, make sure there's an identified need for your shoppers that warrants you listing the item. You should also ask your supplier how to cut in the new product into the section (where it should be shelved) and determine slow-selling items that can be delisted to allow you to fit new products on the shelf.
Having a clean, well-stocked store that has your shopper in mind is a key to success for any small-business owner. To be successful at this, you need to create the processes and guidelines to get the best planograms for your stores, execute the planograms, and then maintain them. This is critical to increase turns, increase cash flow, increase shopper satisfaction and, ultimately, increase sales and profit for your store. And who doesn't want that?
Editor's note: The opinions expressed in this article are the author's and do not necessarily reflect the views of Convenience Store News.