The Advantages of Going Hyperlocal
Get great content like this right in your inbox.
Subscribe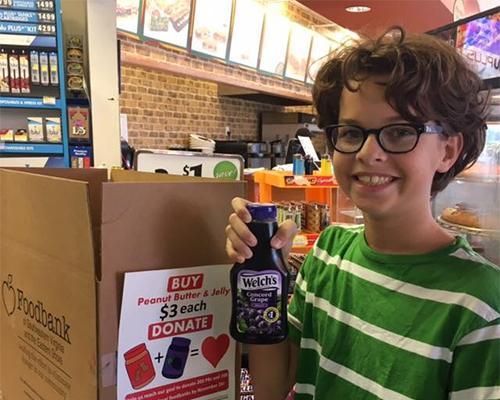 CHICAGO — At the 2017 NACS Show, outgoing NACS Chairman Rahim Budhwani stressed the importance of community, as two other retailers shared ways convenience store operators can focus on their communities by emphasizing local — hyperlocal.
Panelists for an educational session titled "Going Hyperlocal" included Jeff Miller, president of Norfolk, Va.-based Miller Oil Co., and Steve Jones, president of Johnny Junxions, located in Bedford, Ind. NACS' Carolyn Schnare, director of strategic initiatives, served as moderator.
Local is generally defined as within 100 miles, but c-store retailers can go hyperlocal by focusing on their more immediate surroundings.
NACS data shows that 90 percent of urban customers live within five minutes of a c-store; 87 percent of suburban customers live within 10 minutes of a c-store; and 69 percent of all customers believe that c-stores are locally owned.
"That's why we stress local products," Schnare said.
At the same time, consumers can be wary of new c-stores opening in their communities because they perceive that they may bring additional litter or crime.
Along with using tools such as the NACS reFresh Initiative, which seeks to lead positive change in how small-format stores sell food and serve their communities, convenience store retailers can use their local connections to change consumers' negative perceptions.
Miller attributes his company's four decades in business to the fact that "Local is what we do and who we are."
"The only way that we've been able to survive is by having a great relationship with our customers," he said.
Local offerings available at Miller stores include:
Craft beer growlers, as the region has a significant microbrewery scene;

A partnership with a local farmer who sells his produce at a store a few days each week;

Working with local food banks to give customers the chance to buy peanut butter and jelly for a discount at the cash register; and

A holiday drive in which store managers help pick the charities to receive toys and donations.


 
The company also prompts customers and employees to directly interact on "We Pump Wednesdays," when fuel is sold at a discount and pumped for customers by Miller employees.
Additionally, in 2004, the company established what is now known as the Miller Oil Foundation, which has donated more than $500,000 to local charities.
The retailer's focus on local has paid off, said Miller, who noted that local is not a promotion or a slogan, but rather it's being engaged with the community and staying relevant.
"We think being local is the corner that you're on and the neighborhood that surrounds you," he said.
Johnny Junxions similarly cultivates local connections, something made even more important by its very rural location.
Inside, the store offers Indiana-made products, such as the entire product line of Claeys Candy. Outside, it has a produce stand with fruit and vegetables grown within an hour's drive of the store, as well as local honey. In the fall, Johnny Junxions attracts people with a huge amount of fall decorations, including more than 1,000 pumpkins.
The store also hosts community-centered events, such as the Judah Heritage Festival; has a community-centered facility with features like the Wall of Fame and a vintage basketball goal from a local high school that closed; and has community-centered programs, such as "Blessed to be a Blessing" in which each employee gets $20 at the beginning of the month that they can use to buy coffee for a customer, round up a gas purchase or other things, with certain stipulations.
"If you make yourself hyperlocal, you could become that go-to place and destination stop," Jones said.
The 2017 NACS Show was held Oct. 17-20 at Chicago's McCormick Place.