Aloha Petroleum Exec to Head Western Petroleum Marketers Association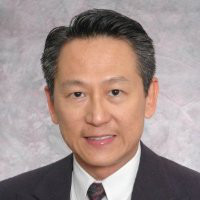 HONOLULU -- Robert Fung, secretary and general counsel at Aloha Petroleum Ltd., was appointed president of the Western Petroleum Marketers Association (WPMA). His term begins July 1.
"It's quite an honor to be selected to lead WPMA and I'm humbled by the privilege to do so," said Fung, who is the first Hawaiian to lead the trade organization. "It will certainly help to boost Hawaii's profile in the region and reaffirm our contributions to the petroleum industry."
Salt Lake City-based WPMA, founded in 1953, is comprised of seven state associations representing Hawaii, Idaho, Montana, Nevada, New Mexico, Utah and Washington. Hawaii is the youngest member of WPMA and the smallest of its member states.
Fung has served on the WPMA executive committee for three years, most recently as first vice president. He also served as president of the Hawaii Petroleum Marketers Association for five years.
"During my tenure, I hope to grow and expand the national convention; strengthen benefits, services and educational programs for members; and help make the scholarship foundation self-sustaining," said Fung.
Honolulu-based Aloha Petroleum Ltd. operates more than 100 Shell-, Aloha- and Mahalo-branded convenience stores and gas stations in the Aloha State.