Aloha Petroleum to Open First Store in Maui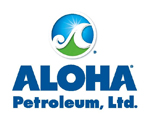 KAHULUI, Hawaii -- Aloha Petroleum is developing a new gas station and a 2,000-square-foot convenience store next to Home Depot in Kahului, Hawaii, The Maui News reported. The station would be the company's first in Maui. The company already has 43 stations on Oahu and 11 on the Big Island, Richard Parry, Aloha Petroleum's president and chief executive officer said in the report.
Aloha Petroleum's new station is being built on a little more than a half-acre owned by Home Depot, with the goal of opening as early as the end of June, and will have four pumps and eight fueling positions, Parry said. Also, the convenience store will offer typical items such as soda, snacks, other food and cigarettes, and will probably seek a liquor license, he said in the report. The location might also offer souvenirs, T-shirts and other items for tourists.
Aloha Petroleum has the infrastructure to deliver fuel to here after buying the Hawaii retail and terminal assets of Shell Oil Products and Honolulu Terminal LLC in May, and Parry said the company would like to "expand in the market" on Maui, according to the report. The company invested more than $2 million to establish a foothold on Maui and is committed to establishing a loyal base of local customers, Parry noted.
"We try to offer competitive prices and a quality buying experience," he said in the report. "We really do cater to local customers and have that local name recognition."