Al's Corner Oil Co. Implements New Back-Office System
Get great content like this right in your inbox.
Subscribe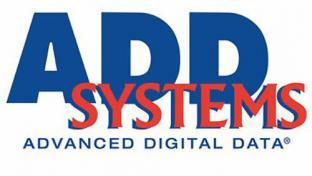 CARROLL, Iowa — Al's Corner Oil Co. has a new back-office system powered by Advanced Digital Data Inc. (ADD Systems). 
The company was in the market for a back-office system that could help it increase efficiency while connecting all aspects of the organization, which now includes Sparky's One Stop convenience stores and a commercial and residential fuel delivery business. 
In the end, Al's Corner tapped Flanders, N.J.-based ADD Systems to be the back-office software provider for both its c-store and fuel businesses. 
"We needed a new system that would allow us to automate time-intensive processes, like creating delivery tickets and contracts, increase efficiency, and create quick turnaround for billing," said Thomas Leise, IT manager at Al's Corner. "One of the reasons we chose ADD Systems is that they provide a solution that would allow us to connect our convenience store, home heating and bulk fuel businesses into one streamlined system. The capabilities of the software are a huge step in the right direction for us."
Al's Corner will implement the ADD eStore and ADD Energy E3 back-office systems for its stores and energy operations, as well as ADD Systems' solution for business intelligence and reporting, Atlas Reporting.
In the future, Al's Corner also will take advantage of ADD's Raven mobile delivery solution.
With all of these new additions, Al's Corner will keep its existing Pinnacle Palm point-of-sale (POS) systems. 
"We're excited to work with Al's Corner to improve their business operations," John Coyle, ADD Systems' vice president of sales, explained. "The ADD solutions will allow them to simplify complex processes so they can spend more time growing their business. Our new partnership with The Pinnacle Corp. will also allow us to provide more options for our clients when searching for POS vendors."
Since 1973, ADD Systems has been a provider of software for the petroleum, propane, wholesale, gasoline and convenience store industries. Its software solutions include ADD Energy E3, ADD eStore, Atlas Advanced Business Intelligence, Raven and Pegasus mobile truck computers, and SmartConnect, a web services gateway.