12/26/2017
Alta Convenience Acquires Eight-Store Chain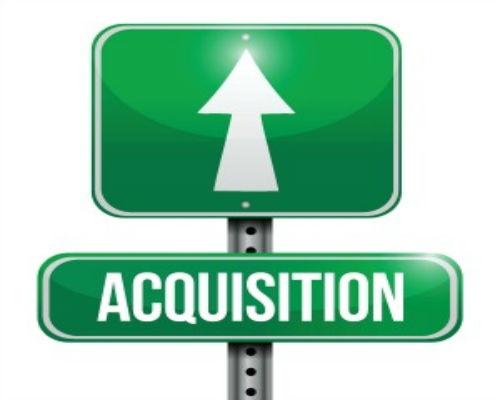 CAÑON CITY, Colo. — After 41 years in business, the convenience store chain Kwik Stop of Fremont County is selling to Denver-based Alta Convenience.
Alta Convenience, which owns several stores based in Colorado, is set to take over the chain's eight stores, pending the final sale date Jan. 3, reported The Cañon City Daily Record.
Current Kwik Stop owners Dave McCallister and Alan Drake said the chain plans to retain the company's employees and managers, but as owners, they will no longer have roles in operating the stores.
Kwik Stop celebrated its 40th anniversary in 2016, as CSNews Online previously reported.
According to McCallister, when it came to selling to Alta, the decision came down to the company's reputation.
"We feel they're going to be a fit for Fremont County," the co-owner said. "We just feel like they're very good people. Their main charity is Make-A-Wish Foundation. So, that's a very good thing. I think from the very beginning them saying that they would retain as many of our staff as they possibly can — that was important to us."
Currently, the Kwik Stop chain employs 200 people, including workers from the Subway restaurants inside the c-stores. Many of Kwik Stop's employees have been with the company several years, including one manager for 30 years, according to The Cañon City Daily Record.
McCallister added that the decision to sell was simple, as it is his 45th year in business. "It's time," he said.
The co-owner got his start in business with a grocery store in Penrose in 1972, then in 1976, he opened a c-store in Penrose with his parents. When his father died in 1983, McCallister purchased his mother's interest in the store.
Drake joined the retailer in the summer of 1978 as a stock boy and parking lot sweeper. In the summer of 1983, he went to work full time at the Penrose location. In 1996, Drake became a partner in the business.
When the sale is complete, Drake said he doesn't have concrete plans but intends to keep working.
Throughout the years, McCallister and Drake said they have appreciated not only their employees but also their customers.
"We've made a lot of good friends throughout our years in the business that are our customers," Drake commented. "Just seeing the family development of all of those people throughout the years has probably been the most rewarding."
The company has also been known for its community involvement, ranging from $5,000 scholarships to a fundraising program for Cañon City High School and Florence High School called the Tiger Husky Discount Card, according to the news outlet.
"We don't want to be patted on the back, but we've always believed in giving back to the community, especially youth programs," McCallister said.
He also said he has appreciated all of the local customers and employees the stores have seen throughout the years.
"One of my regrets is that I didn't keep a journal as far as all of the people that have been employed by Kwik Stop," McCallister said. "That would have been a fun thing to look back on."
Both men also thanked their wives, Cheryl McCallister and Linda Drake, for all of their support through the years as they operated the businesses.
"We owe a lot to them for putting up with the rigors of a convenience store business. There were many holidays that were interrupted," McCallister recalled. "They were very understanding and supportive."
The owners have also employed their own children throughout the years. McCallister's son Ryan owns local Subway restaurants and Papa Murphy's. His daughter Megan is a teacher but worked in the stores in high school.
Drake's sons Jordan and Spencer also both worked in the stores growing up. Spencer is currently the manager of the company's Penrose location.
As they plan to hand over operations, McCallister said he has looked forward to going to work every day.
"Even to this day, there's hardly a day I ever get up that I'm not anxious to go to work. So, I've enjoyed what I've done, enjoyed the people I work with," he said. "Our staff is phenomenal."
Western Alta Holdings LP Co. is the parent company of Pester Marketing/Alta Convenience Stores. Western Alta Holdings is based in San Antonio, while Pester Marketing/Alta Convenience Stores is based in Denver.