Altria Announces Actions to Address Underage Use of E-Vapor Products
Get great content like this right in your inbox.
Subscribe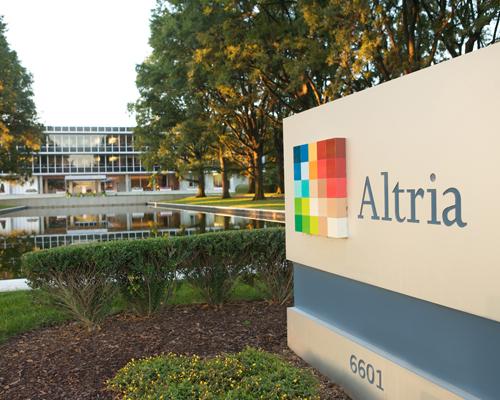 RICHMOND, Va. — In light of the Food and Drug Administration's (FDA) focus on youth access to electronic cigarettes and vapor products, Altria Group Inc. is removing some products from the market.
Altria's Nu Mark subsidiary is removing MarkTen Elite and Apex by MarkTen pod-based products from the market until these products receive a market order from the FDA or the youth issue is otherwise addressed, according to Altria Chairman and CEO Howard Willard. Both are closed-tank vapor products.
In addition, with its remaining MarkTen and Green Smoke cigalike products, Nu Mark will sell only tobacco, menthol and mint varieties. It will discontinue the sale of all other flavor variants of its cigalike products until these products receive a market order from the FDA or the youth issue is otherwise addressed.
Altria's actions come on the heels of the FDA's crackdown on e-cigarette and vapor products following a nationwide retail blitz — both brick-and-mortar and online — as youth use and access to the products continue to rise.
"In September, the FDA asked several companies, including Altria, to provide plans to address underage use of e-vapor products. We welcomed FDA's action and we agree that the reported rise in underage use of e-vapor use is alarming and immediate action should be taken," Willard explained during Altria's third-quarter earnings call on Oct. 25.
"We are also concerned that youth use of e-vapor products may jeopardize the harm reduction opportunity for e-vapor," he added.
According to the executive, the company recently met with FDA Commissioner Scott Gottlieb to discuss steps that could be taken to address underage access and use.
"Consistent with our discussion with the FDA, and because we believe in the long-term promise of e-vapor products and harm reduction, we are taking immediate action to address this complex situation," said Willard. "While we don't believe we have a current issue with youth access or use of our e-vapor products, we are taking this action because we don't want to risk contributing to the issue."
In addition, Altria is lending its support to federal legislation that would increase the legal minimum age to buy tobacco products to 21. The Tobacco 21 movement has been sweeping the country over the past three years, but the federal age remains at 18.
Altria thinks it makes sense to increase the legal age through a phased-in approach.
Altria estimates that approximately 5 percent of adult tobacco consumers are legal age through age 20, and that this demographic represents approximately 2 percent of cigarette industry volumes, 4 percent of smokeless industry volumes, and 15 percent of e-vapor industry volumes.
"We, of course, recognize the impact these decisions will have on our consumers, trade partners, suppliers and others. We believe these actions are essential to addressing the youth e-vapor epidemic and preserving the long-term harm reduction opportunity for e-vapor products," Willard said.
"We support adult tobacco consumer choice and the promise of tobacco harm reduction, and we fully intend to offer a compelling portfolio of e-vapor products for adult smokers and vapers through the FDA's product pathways or when underage use of e-vapor is addressed," he continued. 
After removing Nu Mark's pod-based products and cigalike flavor variants, approximately 80 percent of Nu Mark's e-vapor volume in the third quarter of 2018 will remain in the market.
In addition to Nu Mark, Altria's tobacco business includes wholly owned subsidiaries Philip Morris USA Inc., U.S. Smokeless Tobacco Co. LLC, John Middleton Co., and Sherman Group Holdings LLC and its subsidiaries.