07/18/2018
Amazon's Prime Day 2018 Goes Omnichannel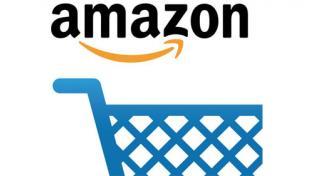 SEATTLE — Amazon Prime Day 2018 kicked off Tuesday and ran for 36 hours, during which time Prime members could take advantage of the many deals up for grabs. 
While Prime Day is known for all the opportunity for savings, for Amazon, it's also about strengthening its relationship with its members and strengthening their connections to its many products and services, according to Convenience Store News sister publication Shopper Marketing.
Among the various ways Amazon does this is by drawing attention to new functionalities available within its mobile app, and encouraging Alexa users to interact with the device.
At its core, Prime Day is a celebration of the "Prime lifestyle" that not only seeks to build enthusiasm among Prime members, but also to entice would-be members to join the fold. Since only Prime members can take advantage of the discounts on Prime Day, it serves as an ideal marketing tool to convert the as-of-yet uninitiated. 
Giveaways, Sweeps & Deals
Leading up to and during Prime Day, members were invited to try out Amazon app functionalities like AR view, product camera search, barcode scanner and package X-ray to earn an extra $5 off select Prime Day deals. Through the camera functionalities, members were also eligible to receive a variety of daily, single-product giveaways. 
Putting the spotlight on its virtual assistant Alexa, Amazon staged a central "Home Smart Home" sweepstakes. This sweeps awarded a grand-prize package that featured a full suite of Amazon's smart devices, in addition to a Lexus ES with Alexa capability, a check for $52,000 and a trip to Seattle. Ten first-prize winners were awarded "starter packs" that included an Amazon Echo, an Echo Dot and a Kasa Smart Wi-Fi LED light bulb.
Prime members entered the "Home Smart Home" sweeps by interacting with the brand, either by watching videos on Lexus and Alexa, visiting the Amazon app for one minute, interacting with Alexa using specific utterances, or allowing delivery notifications on an Alexa-enabled device, among a number of other possibilities.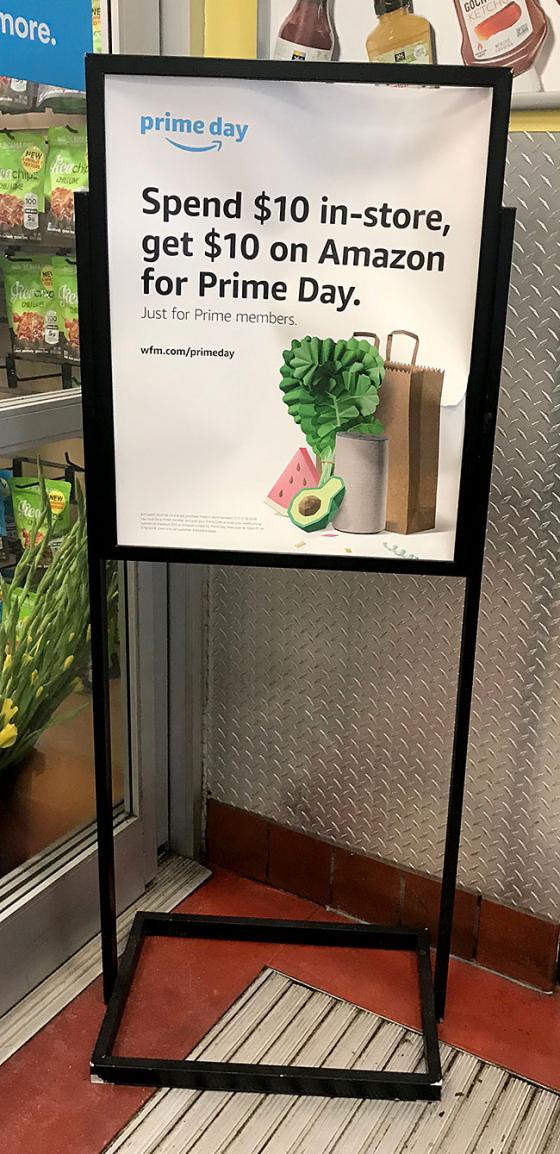 Whole Foods' First Prime Day
Amazon leveraged its 2017 acquisition of Whole Foods Market this year on Prime Day, running several deals through its brick-and-mortar holding. 
From July 11-17, Prime members who spent $10 at a Whole Foods Market store received $10 credited to their Amazon account to use over the course of Prime Day. Additionally, Prime members who used their Amazon Prime Rewards Visa card in stores from July 14-17 stood to earn 10 percent (up from 5 percent) back on their purchases up to a total of $400, reported Shopper Marketing.
Amazon also sought to encourage members to test out using Prime Now to have their Whole Foods groceries delivered, offering shoppers who made their first grocery delivery purchase July 3-17 $10 off their order in addition to a $10 credit for a future order. 
Email blasts, Facebook and Twitter updates, radio spots and sponsored Facebook ads were all used to support the event, as well as banners and stanchion and ceiling signs placed throughout Whole Foods stores. 
Amazon Prime Day 2018, which was six hours longer than last year's sale, was expected to break past sales records despite website glitches. For the first 12 hours of Prime Day, total cumulative sales were up 89 percent year over year. 
Convenience Store News and Shopper Marketing are both properties of EnsembleIQ.