Andeavor to Bring ARCO Brand to New Region This Spring
Get great content like this right in your inbox.
Subscribe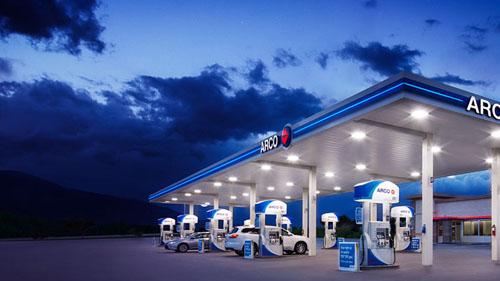 SAN ANTONIO — The ARCO sign is coming to forecourts in new areas this spring.
Andeavor is expanding the ARCO brand to the Northern Great Plains region of North Dakota, South Dakota, Wisconsin and Minnesota.
Andeavor already operates three refineries and 19 product supply terminals in the Northern Great Plains region. The operations will provide a fuel supply network for the new gas stations.
In all, the company is penciling more than 150 ARCO stations in the region over the next five years. Andeavor is targeting new sites through current and new branded wholesalers. Certain existing Tesoro-branded stations will be eligible to convert to the ARCO brand.
According to Andeavor, the company will continue to deploy its multi-branded growth strategy through brands such as Shell and Mobil, and will place a strong focus on growing its proprietary fuel brand ARCO, while also investing in its SuperAmerica convenience store chain.
Andeavor, then known as Tesoro Corp., took ownership of the SuperAmerica chain through its acquisition of Western Refining Inc. in June, as CSNews Online previously reported.
"ARCO delivers quality, Top Tier gasoline to its customers, and has been a prominent brand on the west coast for nearly 50 years," said Mike Morrison, senior vice president of marketing at Andeavor. "ARCO is a strong, trusted, quality brand supported by Andeavor, and we are excited for this opportunity to provide consumers with high-quality fuel."
San Antonio-based Andeavor is an integrated marketing, logistics and refining company. Its retail-marketing system includes more than 3,250 stores marketed under several fuel brands, including ARCO, SuperAmerica, Shell, Exxon, Mobil, Tesoro, USA Gasoline, and Giant.
The ARCO brand represents more than 1,500 sites across the United States and Mexico.