10/23/2018
Andeavor's Greg Goff Named One of the World's Best-Performing CEOs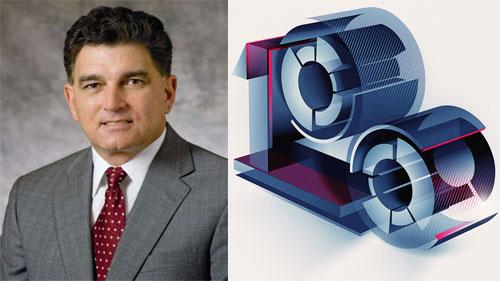 FINDLAY, Ohio — Former Andeavor Chairman and CEO Greg Goff was named one of Harvard Business Review's (HBR) Best-Performing CEOs in the World 2018.
Goff, who is now executive vice chairman of Marathon Petroleum Corp. (MPC) following the merger of MPC and Andeavor, is ranked 72 on the top 100 list, earning a Financial Ranking of 66, a Sustainanalytics Ranking of 533 and a CSRHub Ranking of 618.
HBR's ranking is based on financial returns over each CEO's entire tenure, as opposed to stock price and the current quarter's numbers. It consults with Sustainalytics, a provider of environmental, social and governance (ESG) research and analytics that works primarily with financial institutions and asset managers, and with CSRHub, which collects, aggregates and normalizes ESG data from nine research firms. Then, it computes one ESG rank using Sustainalytics ratings and one using CSRHub ratings for every company in the data set.
To calculate the final ranking, HBR combines the overall financial ranking (weighted at 80 percent) and the two ESG rankings (weighted at 10 percent each), omitting CEOs who left office before June 30, 2018.
According to HBR, this focus on career numbers results in a ranking with limited annual churn. Seven of this year's top 10 and 18 of the top 25 were ranked at those levels last year. In a typical year, from one-quarter to one-third of CEOs in the prior year's ranking fall off due to retirement, resignation, death or poor financial performance. Among the notable names on the 2017 list who failed to repeat include John Mackey of Whole Foods, whose company was acquired by Amazon Inc.
Although year-to-year shifts in the rankings aren't dramatic, examining the rankings over longer stretches illustrates the challenge of sustaining world-beating performance, according to HBR. Since 2013 only six CEOs have appeared every year: Amazon's Jeffrey Bezos; Pablo Isla of Inditex, who is ranked No. 1 for the second consecutive year; Nordstrom's Blake Nordstrom; Paolo Rocca of Tenaris; James Taiclet Jr. of American Tower; and CCR's Renato Alves Vale.
Other findings among the ranking includes:
20 of the CEOs lead companies based outside their countries of birth;

32 have an MBA, up from 29 last year;

34 have an engineering degree, up from 32 last year;

On average, they became CEO at age 44 and have been in office 16 years;

3 are women, up from 2 last year; and

87 are insiders, up from 81 last year.
For the full top 100 ranking, click here.