10/01/2018
Done Deal: Marathon & Andeavor Close on $23.3B Merger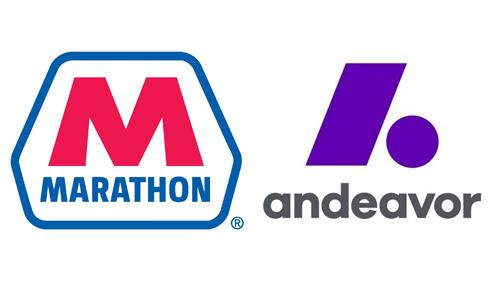 FINDLAY, Ohio — One week after getting the greenlight from shareholders, Marathon Petroleum Corp. (MPC) and Andeavor have closed on its $23.3-billion merger.
Under the terms of the transaction, Findlay-based MPC acquired all the outstanding shares of San Antonio-based Andeavor. The companies announced the deal on April 30.
"This transformative transaction is a significant milestone in our company's more than 130-year history," said MPC Chairman and CEO Gary R. Heminger. "MPC is now the leading refining, midstream, and marketing company in the U.S., and is well-positioned for long-term growth and shareholder value creation."
Upon closing, Andeavor ceased to be publicly traded and its common stock discontinued trading on the New York Stock Exchange.
"We are excited to begin unlocking the extraordinary potential across our new platform, including approximately $1 billion of tangible annual run-rate synergies we expect within the first three years," Heminger added. "We look forward to sharing more details around our plans at our upcoming December Investor Day."
This merger expands Marathon's operations across key markets nationwide, combining the strong position it has historically enjoyed east of the Mississippi with the western United States presence that Andeavor has built over time, Heminger explained in April. 
In refining, Andeavor's facilities in California, the Mid-Continent and the Pacific Northwest complement MPC's existing Gulf Coast and Midwest footprint, and will make the combined company the No. 1 U.S. refiner by capacity and a top five refiner globally with throughput capacity of more than 3 million barrels per day.
Pro forma, MPC will have a nationwide retail and marketing business of approximately 4,000 company-owned and -operated locations and approximately 7,800 branded locations.
MPC will keep its headquarters in Findlay with an office in San Antonio. Heminger remains at the helm of the newly combined company. Former Andeavor Chairman and CEO Greg Goff joins MPC as executive vice chairman. In this new role, he will provide leadership and be integrally involved in the strategy for the combined company. 
MPC is a leading integrated downstream energy company headquartered in Findlay, Ohio. The company operates the nation's largest refining system with more than 3 million barrels per day of crude oil capacity across 16 refineries. MPC's marketing system includes approximately 7,800 branded locations across the U.S., including approximately 5,600 Marathon-brand retail outlets. 
Speedway LLC, an MPC subsidiary, owns and operates approximately 4,000 retail convenience stores across the U.S.
MPC also owns the general partner and majority limited partner interest in two midstream companies, MPLX LP and Andeavor Logistics LP, which own and operate gathering, processing, and fractionation assets, as well as crude oil and light product transportation and logistics infrastructure.