Angry Birds About to Land at C-stores
WESTPORT, Conn. -- TCC Global, which has been working on traffic-boosting programs with international convenience store retailers and U.S. grocers such as Food Lion, SuperValu and Albertson's for the last several years, is now bringing new marketing programs centered around the popular "Angry Birds" mobile game to the U.S. c-store market.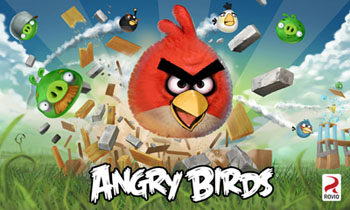 "It's always been in our plan to roll into the U.S. convenience sector," said Jim Horner, president of TCC Global's North American business, based in Westport, Conn. "We had some preliminary meetings a year and a half ago with ExxonMobil, Chevron and 7-Eleven, and we feel confident that we're now prepared to import our international [experience]."
Just as TCC Global prepares for landing in the U.S. convenience channel, the company has been granted the global license for retail loyalty promotions around Rovio's hugely successful "Angry Birds" franchise, which consists of "Angry Birds," "Angry Birds Seasons" and "Angry Birds Rio." These mobile games recently surpassed 200 million downloads on various platforms worldwide.
Its multi-year agreement with Rovio grants TCC worldwide rights in a range of distribution channels including fuel chains, convenience stores, supermarkets, hypermarkets and drugstores.
The company will soon be meeting with U.S. convenience chain retailers to discuss interest in developing marketing programs for their locations around Angry Birds, Horner told CSNews Online in an exclusive interview this week.
"I think it's realistic to expect we'll be breaking programs by the first of the year," he said.
The way TCC's marketing programs work for retailers is they reward their shoppers for loyalty using the company's licensed properties, such as Angry Birds, Shrek and Hello Kitty.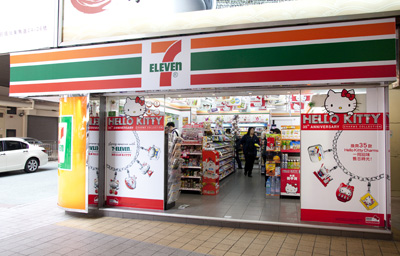 For instance, 7-Eleven is one of TCC's largest clients in the Asian market, where Hello Kitty is popular. The company has created promotions for 7-Eleven around Hello Kitty where customers collected points based on their purchases and received special Hello Kitty charms once they reached the set limit. European chain OMV did a similar eight-week program around Shrek, where customers collected points to receive the reward of a Shrek plush toy.
"It's not selling merchandise; it's about making the shopper say 'I really want that and in order to get that, I have to spend X amount of dollars at 7-Eleven,'" Horner explained. "That's what causes them to turn right instead of left. They want that reward."
Each program is customized to the retailer's objectives. TCC looks at its data to get an understanding of shopper profile, demographics, average visit frequency, average spend, what their best customers spend, etc., and then designs a program specific to their goals.
"We set the spend level to get the reward so it stretches their existing spend," Horner said, noting the programs can typically generate a 5-percent increase in sales year over year.
To keep track of collected points, retailer partners with shopper rewards cards often opt to use that method; the other approach is to have shoppers collect stamps that are placed on a card. TCC is getting ready to launch a smartphone application (app) for collecting points as well.
Horner believes "Angry Birds" lends itself to a wide spectrum of rewards that U.S. c-stores can use to generate sales and traffic, and he's eager to get programs in the marketplace. Not only is it a very popular property, he said, but it has a broad reach in terms of both age and gender.
The digital aspect of "Angry Birds" is also exciting, he said, as it opens up a whole other realm of program possibilities. For instance, TCC's retail partners can become an "Angry Birds Magic Place," where shoppers can download special game elements while visiting their stores.
"We think alignment between Angry Birds and c-stores is spot on," Horner said.
For more information on TCC Global, click here.