Anheuser-Busch Reveals Its Brand Lineup for Super Bowl Ads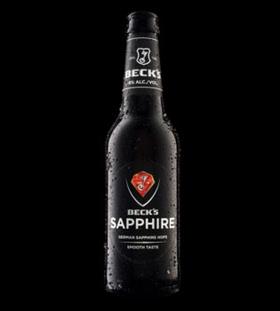 ST. LOUIS -- Anheuser-Busch will air four-and-a-half minutes of new ads during the Feb. 3 broadcast of Super Bowl XLVII on CBS. Budweiser and Bud Light will share the spotlight with the company's two newest brands, Beck's Sapphire and the previously announced Budweiser Black Crown.
"The Super Bowl is an unbeatable platform for us to launch our new brands, Budweiser Black Crown and Beck's Sapphire, and continue building on the long-standing success of Bud Light and Budweiser," stated Paul Chibe, vice president, U.S. marketing. "Not only does the game have the largest television audience of the year, but it's an incredibly captive one because so many viewers tune in for the commercials."
Bud Light, the official beer sponsor of the NFL, will premiere two 60-second commercials, titled "Journey" and "Lucky Chair," which portray the traditions and rituals NFL fans employ to help their teams win, the company said. Both ads are set in New Orleans, site of this year's Super Bowl, and were made by the creative agency Translation.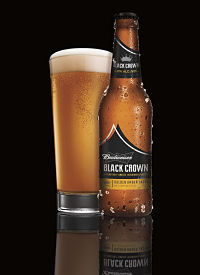 Budweiser Black Crown will appear in two 30-second ads, "Coronation" and "Celebration," the first of which will air in the "A1" position, making it the first commercial to air following kickoff. Additionally, two 15-second teasers for Budweiser Black Crown will air during the NFC and AFC Championship games on Jan. 20, the day before the new brand arrives on shelves. Anomaly is the creative agency for the Budweiser and Budweiser Black Crown ads.
Beck's Sapphire, which debuted on New Year's Eve, will appear in the 30-second ad "Serenade," which celebrates Beck's Sapphire's sleek, one-of-a-kind black bottle, and features a surprise admirer that is mesmerized by its beauty, according to the announcement. The creative agency for the ad is Mother.
Meanwhile, Anheuser-Busch InBev (A-B) recently strengthened its ties with PepsiCo through an in-store marketing program, according to an AdAge report. the companies' new promotions will feature both Bud Light and Pepsi together and appear in heavy rotation leading up to the Super Bowl.
"We've worked well together as official [NFL] sponsors," Paul Chibe, vice president of U.S. marketing for A-B, told the news outlet. The latest initiative is "just building upon the success of our work together last year."
One image for the marketing program features two bottles of Pepsi, two bottles of Bud Light and two bags of Doritos, plus the Super Bowl logo and the caption "Super Bowl. Super Team. Super Party."
An internal memo sent to distributors shows that A-B is referring to the program as a "National Big Bet," reported AdAge.