05/10/2018
Applying Artificial Intelligence Applications at Your C-stores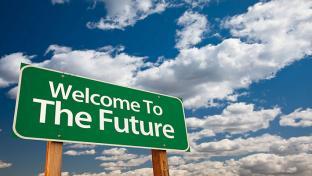 CHICAGO — Adopting artificial intelligence (AI) solutions can increase sales and profits, according to Revionics Chief Technology Officer Dave Thompson, one of the presenters at last week's 2018 Conexxus Annual Conference.
During his "Artificial Intelligence Applications in Merchandising" education session at the event, Thompson defined AI as a branch of computer science that deals with the simulation of intelligent behavior in computers, and the capability of a machine to imitate.
He also defined what practical AI is not: artificial general intelligence (AGI) or a hands-free replacement for human intelligence. 
Among the AI-powered solutions that Thompson said retailers are beginning to take advantage of are: goal-seeking agents that seek to identify and implement decisions to produce beneficial outputs; and systems that leverage external data and machine-learning techniques to provide recommendations and/or automated decisions.
The adoption of AI in retail is growing, according to Thompson, who cited that AI in the retail market is expected to exceed $27 million by 2025.
He highlighted the following as additional AI opportunities in retail:
Loss prevention: payment fraud detection, in-store theft prevention, foodservice waste reduction;
Merchandising: price and product optimizing, assortment optimization, short life clearance;
Marketing: personalization, customer response prediction, advertising vehicle optimization; and
Supply chain: out-of-stock avoidance. 
Pitfalls to Avoid
Thompson also listed four things to beware of:
1. Data Scarcity — Training data is scarce or lacks the representative richness and diversity to give a well-informed model.
2. Over-Fitting — Excessive expressiveness in an attempt to capture all cases in a narrow training set.
3. Collinearity — Ambiguity in data; causal confusion that leads to competing explanations. Avoid the "Triple C" trap of confusing correlation, collinearity and causation.
4. Function Error — Model assumptions do not reflect reality or have insufficient expressiveness to mimic.
When it comes to AI, Thompson advised retailers not to wait for perfection, but rather to have a vision for what they want to achieve and then identify quick-win and high-value opportunities. He also suggested they be skeptical — trust, but verify.
Working with trusted partners, retailers can build a value measurement and creation system. Setting return-on-investment targets and designing projects with frequent checkpoints is also vital.
With that return, retailers can fund even more new investments, Thompson noted. 
The 2018 Conexxus Annual Conference took place April 30-May 3 at the Loews Chicago O'Hare hotel.