Best Mid-Budget Remodel Honorable Mention: Lone Star
Get great content like this right in your inbox.
Subscribe
Best Mid-Budget Remodel
Honorable Mention: Lone Star Food Stores, Van Alstyne, Texas
Designer: Paragon Solutions
Bill Douglass, the head of his family-owned business Douglass Distributing, had an 8,250-square-foot convenience store in Van Alstyne, Texas, in desperate need of remodeling. He desired a clean, contemporary design that was warm, inviting and tied into the local community.
Douglass worked with design firm Paragon Solutions and his daughter Diane McCarty to come up with a store that would make both of them proud. The interior is comprised of Texas colors – red, blue and white – with complementary neutrals and a repeated star logo.
Also inside the store, modern pale stone finishes and brushed nickel accents combine with medium-brown/dark cabinetry. Similar to glowing gems, opulent red pendant lights hang over the expansive counters. And to help cement the local community bond, a mural above the coolers is comprised of photos taken in the Van Alstyne area by Lone Star staff.
Adding even more sparkle, red glass tile with an opal sheen can be found wrapping its way around upper counters and backsplashes. During the daytime, steeped skylights perform double duty as points of interest and additional lighting.
Store amenities include a beer cave, Subway restaurant, and a Burger King restaurant with contemporary seating and ample natural light flooding the space.
Lone Star Food Stores Before Remodel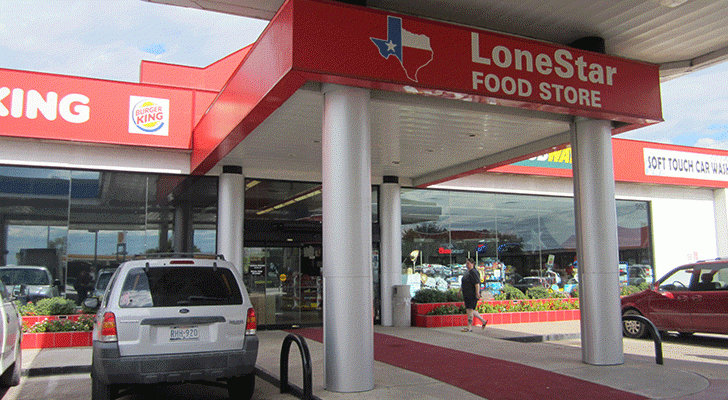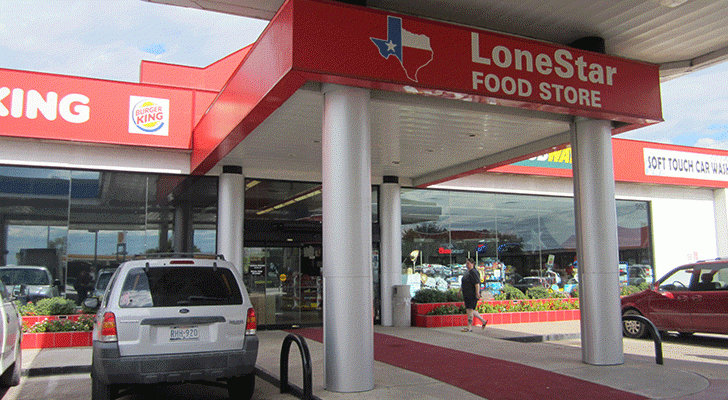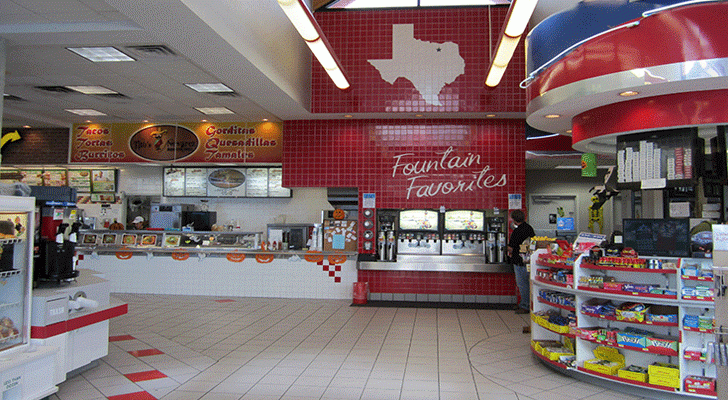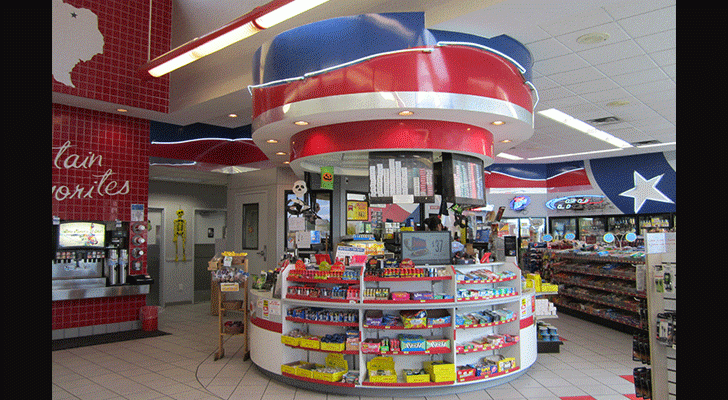 Lone Star Food Stores After Remodel