Better Manage Excess Inventory & Overstocks
Get great content like this right in your inbox.
Subscribe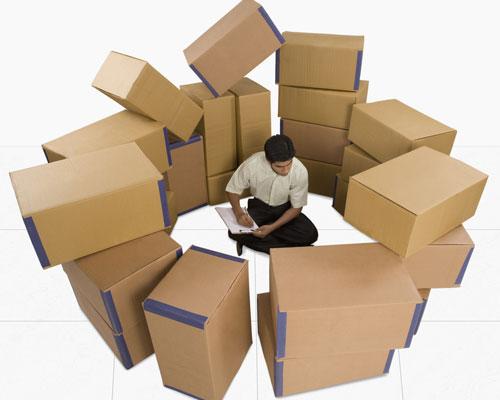 Overstocks and excess goods are a reality for any convenience store, and an anticipated — albeit frustrating — cost of doing business. The cost is greater, however, if the handling of them is left up to reactive or inefficient methods (like selling off to a liquidator or disposing of the merchandise). Given tight margins and the importance of maximizing efficiency in today's competitive space, it's essential for c-store owners to understand the real value of the inventory and rethink whatever programs they have in place for the management of it.
Over the past few years, a shift has taken place with respect to how companies manage the disposition of their excess goods. This is due to a few reasons, including social responsibility/environmental awareness, the importance of minimizing loss across every area of the business, and greater access to web-based liquidation solutions that maximize recovery for obsolete inventory. To accomplish this, many are looking toward the secondary market, specifically making the merchandise available to thousands of business buyers who want it for reuse or resale.
There is a robust secondary market and buyer base for just about every product, no matter the condition, quantity, location or even sell-by date. The trick is being able to tap into this group of buyers. A web-based solution in the form of an established B2B online auction liquidation marketplace is one way to accomplish this (think about it like an eBay for pallet-loads and truckloads of liquidation goods).
This type of platform allows thousands of interested secondary-market business buyers to view and bid on your inventory, pushing prices up vs. one or two liquidators negotiating them down. This type of solution will not only deliver the highest price in the market at the moment, but it will also automate the sales process and deliver a faster sales cycle. What's more, it will allow you to reach buyers that have an interest in salvage condition or other obsolete items that would have otherwise been slated for the landfill. 
HOW TO CHOOSE THE RIGHT PLATFORM
There are plenty of B2B auction platforms or online liquidation marketplaces out there to choose from so be sure to do your homework as not all are created equal. The best ones will:
Provide immediate access to a large group of interested, vetted buyers who meet your specific criteria;

Encourage competition and keep buyers engaged;

Allow you to sell from multiple locations, reducing the need to consolidate inventory and eliminating extra transportation costs; and

Learn from the data collected from each transaction in order to improve recovery.


 
HOW TO GET THE BEST RESULTS
While leveraging a B2B liquidation marketplace platform is a first step to more efficiently offloading excess inventory, really understanding how to use it will deliver the best results.
Knowing how to best assemble the inventory, as well as how to target and sustain the right buyers, will substantially increase recovery and efficiency. If done correctly, you can expect 30 percent to 80 percent more for your excess inventory and overstocks.
Some tips to get the best results are:
How auction lots are assembled is extremely important, so consider segmenting by commodity category, original MSRP per item, and condition. Even the time of year can make a difference.

Having a consistent supply of product helps drive repeat buyers. Repeat buyers boost recovery rates.

More bidder competition among the right buyers will mean higher prices every time, so investing in attracting and retaining buyers is important.


 
In today's competitive landscape, it literally pays to rethink whatever program(s) you have in place for the handling and remarketing of this merchandise. Every dollar increase in recovery value, or reduction in expense, equals another dollar of profit.
Howard Rosenberg is CEO and co-founder of B-Stock Solutions, a technology-enabled service provider powering the largest global network of B2B liquidation marketplaces. Hundreds of retailers, including eight of the top 10 U.S. retailers, have leveraged B-Stock's technology and service offerings to sell billions of dollars in excess inventory. For more information visit http://bstock.com.
Editor's note: The opinions expressed in this column are the author's and do not necessarily reflect the views of Convenience Store News.