Big 10 Mart Owner Taps ADD Systems for Back-Office Support
Get great content like this right in your inbox.
Subscribe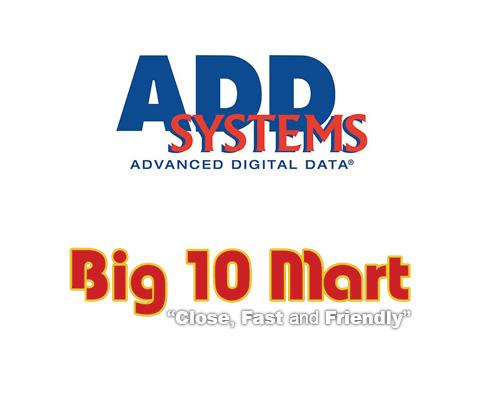 DUBUQUE, Iowa — Big 10 Mart parent company Molo Cos. has tapped ADD Systems as its back-office software provider.
According to Molo it needed a system that would streamline day-to-day operations across all aspects of the business. After months of  research on software providers, Molo decided to partner with ADD Systems for its c-store and wholesale business.
"Having faced challenges finding our next software vendor, ADD Systems took the time to get to know Molo Cos. by looking at our business and processes, and working with our people. In ADD, we have found a partner we feel comfortable with to help take our company forward," said Molo Cos. President and CEO Mark Molo.
In addition to ADD eStore and ADD Energy E3, Molo Cos. will implement Atlas Reporting, ADD Systems' solution for business intelligence and reporting. Atlas provides operational reporting and analytics for the stores with real-time point-of-sale (POS) reporting, as well as increased efficiency and visibility into the energy distribution operations.
"Mark and his team were looking for one solution to handle multiple aspects of their business. With the deep integration of eStore, Atlas, and Energy E3, Molo Cos. will have unprecedented insight and efficiency in their operations," added John Coyle, ADD Systems vice president of sales.
Since 1973, ADD Systems has been a provider of software for the petroleum, propane, wholesale, gasoline and convenience store industries. Its software solutions include ADD Energy E3, ADD eStore, Atlas Advanced Business Intelligence, Raven and Pegasus mobile truck computers, and SmartConnect, a web services gateway. 
Dubuque-based Molo Cos. portfolio includes petroleum marketing and distribution, Big 10 Mart convenience stores, lubricants operations, fuel transports, and a plumbing and HVAC business. Molo Petroleum sells gasoline, diesel fuels and lubricants to more than 2,000 customers in Iowa, Illinois, Wisconsin, Minnesota, North and South Dakota, Nebraska, and Kansas.