Big Tobacco Takes Cigarette List Price Increases
Get great content like this right in your inbox.
Subscribe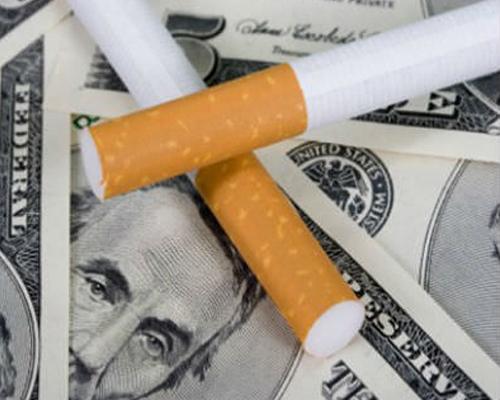 NEW YORK — The top tobacco companies in the United States have taken increases on their cigarette list prices, as well as some smokeless brands.
According to Wells Fargo Securities LLC, Altria Group Inc.'s Philip Morris USA led the way with 10 cents a pack — a 2 to 3 percent increase — or $1 a carton across all brands including Marlboro.
"This is higher than Altria's typical 7 cents to 8 cents a pack list price increase and reflects, in our view, its impressive pricing power which should help offset headwinds from the California excise tax increase," said Bonnie Herzog, managing director of tobacco, beverage and convenience store research at Wells Fargo Securities.
The price change is to be effective with shipments on or after Sept. 24, and "from a timing perspective, is in line with Altria's typical practice of raising cigarette list prices every six months," she added.
Altria's last increase was on March 19, just weeks before California's $2 a pack tax increase went into effect on April 1.
In addition, Richmond, Va.-based Altria announced a 7-cent to 12-cent per can increase on its core smokeless tobacco brands. Its U.S. Smokeless Tobacco Co. (USSTC) took a list price increase of 7 cents a can, or a 2 to 3 percent increase, across its core SKUs, including Copenhagen, Skoal and Red Seal brands.
USSTC also took a 12-cent increase on the more "value" end of its platform "effectively narrowing the relative price gap between premium and price-value brands," according to Herzog.
Reynolds American Inc.'s (RAI) R.J. Reynolds Tobacco Co. has made its own pricing moves. The cigarette company reduced the state specific off-invoice on Newport Menthol styles sold in Massachusetts from $5 a carton to $4.50 a carton, effective Oct. 30. The change is in effect a price increase, according to Herzog.
In addition, RAI followed Altria's list price increase by taking a wholesale list price increase of 10 cents, or about a 2 to 3 percent increase, on its key cigarette brands.
The changes are effective for orders billed after Sept. 21 for RJRT and Santa Fe Natural Tobacco Co. brands, according to Herzog.
There are no changes to the current off-invoice discount values for Newport Non-Menthol styles, she added.
RAI is also implementing an increase on its core smokeless tobacco brands at 7 cents to 12 cents per can. Its American Snuff Co. subsidiary took a list price increase of 7 cents per can a cross its Hawken, Kodiak and Cougar SKUs; and a 12-cent per can increase on its Grizzly and Camel Snus brands.
Winston-Salem, N.C.-based RAI is an indirect wholly owned subsidiary of British American Tobacco.
Based on its latest Tobacco Talk survey this summer, Wells Fargo Securities anticipated the cigarette list prices.
Overall, the price increases "are positive and demonstrate the industry's strong pricing power, which follows several quarters of solid manufacturer net price realization," Herzog said. "This trend is important given ongoing secular declines in volume, which will likely face even greater pressure under the Food and Drug Administration's effort to lower nicotine levels in combustible cigarettes, an event we continue to view to be several years away given the complexities of issues ahead."