11/15/2017
BONUS CONTENT: C-store Shopper Marketing Food for Thought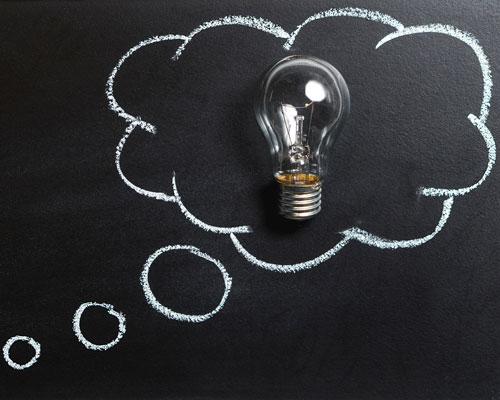 NATIONAL REPORT — As Convenience Store News has previously reported, shopper marketing experts say the convenience channel could be doing so much more to sway consumers who are open to being swayed. So, we asked these same experts how they see the convenience channel's use of shopper marketing advancing in the future, both short-term and long-term.
Most of the experts immediately pointed to Big Data leading to improvement.
"As technology advances rapidly, more data will be available at transaction, loyalty and store level. Thus, there will be better data to develop shopper insights, shopper marketing programs, and improving execution," Carl Elliott, director of Nielsen's convenience channel segment, told CSNews. "Improved Big Data technology is allowing better targeting of convenience stores and shoppers. Micro-targeting programs are becoming more the norm in the CPG [consumer packaged goods] industry."
Even more specific to c-stores, Elliott believes that as technology proliferates more into the channel, there will be greater opportunity to expand past traditional convenience category sales.
"At 155,000 stores, the convenience channel is closest to the consumer," he pointed out. "Younger consumer cohorts — millennials — are using mobile devices more to fulfill their needs; thus, the convenience channel has the opportunity to expand, change and evolve to fill those needs. Opportunity exists in convenience for more mobile order and pay, drive-thru, foodservice and beverage/alcohol delivery, curbside pickup, and even drone delivery. Convenience retailers that engage and embrace technology will advance. Those that don't could be left out."
Here is some more food for thought on the future of c-store shopper marketing:
"The advent of ecommerce and disruptors such as discounters is changing the way shoppers shop. Channel roles are changing, and that creates even more opportunities for shopper marketing to better understand how different shoppers use different channels for different missions."
— Mike Anthony, Global CEO of Engage Limited, a solutions network of consumer goods experts
"As we move further toward ecommerce, I see digital vehicles (apps, ads, content) becoming even more sophisticated within shopper marketing. Tech will also continue to shape the in-store experience via mixed reality — the next evolution of virtual and augmented reality. What may surprise people is that the future will also see a resurgence of analog experiences. With all of the digital content, shoppers will also try to get away from it at times, so retailers need to be prepared for that, as well with more person-to-person interactions such as product demonstrations and special events."
— Ryan Dee, creative director at Interactions, a Daymon Worldwide experiential marketing company
"The focus with shopper marketing has always been on technology and that isn't changing. Marketers will always be curious about new ways to intercept shoppers with in-person video, displays and other eye-catchers. Smartphone penetration is also enabling new ways of pinging shoppers in the moment. But shopper marketing must get more personalized. We have to move beyond the 'buy again what you just bought' model and think more about predicting shopper needs and behaviors. The combination of technology and leveraging smart insights will allow marketers to serve up their brands at the right time to the right shoppers. 
— Rebecca Brooks, founder of Los-Angeles based firm Alter Agents and a specialist in shopper marketing for two decades
"Technology will continue to transform the shopping experience and consumer expectations, especially as the lines between the physical and digital world continue to blur or even, in some cases, converge. However, retailers and suppliers have really only scratched the surface when it comes to collecting, analyzing and extracting insights from that data to fully understand how consumers behave and want to purchase goods. As access to Big Data and artificial intelligence technology grows, retailers and suppliers will be able to provide more custom experiences to target consumers based on real behavioral data, and track the success of those strategies more efficiently, tailoring and tweaking to capture consumers in real-time. In essence, it's the ability to apply digital marketing techniques to the physical brick-and-mortar world."
— Matt Talbot, CEO of GoSpotCheck, an inventory software company aimed at helping retailers make better decisions based on their own data
Look in the October issue of Convenience Store News for our full report on shopper marketing, "Capturing Consumers' Attention."