C-stores Could Be Doing So Much More Around Shopper Marketing
Get great content like this right in your inbox.
Subscribe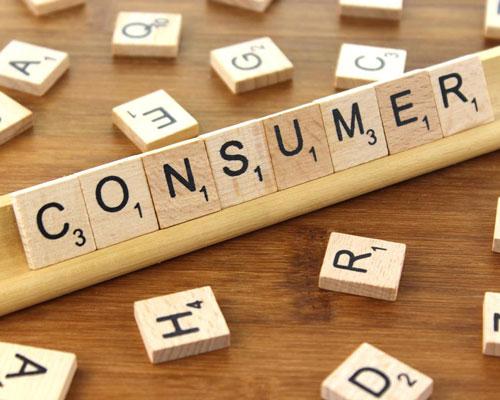 NATIONAL REPORT — So many convenience store purchases are driven by impulse, with successful shopper marketing techniques said to provide that last bit of influence at the point-of-purchase, where many final buying decisions occur.
However, some shopper marketing experts say the convenience channel could be doing so much more to sway consumers who are open to being swayed. 
"Convenience is one of the best retail environments for influencing consumers through shopper marketing — the purchases are low-risk and prone to shopper promiscuity, with shoppers willing to try new items," said Rebecca Brooks, founder of Los Angeles-based Alter Agents, which has conducted nearly 100 shopper marketing studies across dozens of categories, including in the convenience channel for ampm.
Brooks noted that the convenience channel is coming around to the idea of more informative, message-driven shopper marketing, despite that it is still "very embedded in the whiz-bang approach to impulse purchasing."
Granted, convenience store shoppers aren't browsing and soaking in the atmosphere the way they do at higher-end retailers, "but that doesn't mean there isn't a place for additional messaging, particularly as shoppers are looking for healthier alternatives or fun alternatives to the traditional convenience fare," according to Brooks.
The mobile factor is another potential shopper marketing advantage for c-stores.
"Convenience is, inherently, mobile. Whether it's on foot or on wheels, shoppers are not considering the convenience occasion from the couch or home," reasoned Carl Elliott, director of Nielsen's convenience channel segment. "It's on the bus, on foot, or behind the wheel."
Therefore, the convenience channel has a prime opportunity to participate in platforms that reach consumers on the go, and manufacturers have research and resources to reach into new modes of communication.
Elliott emphasized that larger convenience store chains are the ones receiving custom programs based on manufacturer shopper marketing and shopper insights. "With the convenience channel being over 50 percent independent, the programs are usually only for larger chains with more scope, scale and reach," he acknowledged. 
A challenge and opportunity for convenience stores lies in the different need states of shoppers, such as on-the-go consumption, stock-up needs, and take-home needs.
Shopper marketing must reflect these different missions to create applicable behavior, according to Mike Anthony, global CEO of Engage Limited, which strategizes with both retailers and manufacturers on shopper marketing.
Also, convenience stores in a residential area should play to different need states than those in a commercial district, with shopper-marketing techniques reflecting the difference as well.
Furthermore, as ecommerce grows, the way convenience stores are utilized will change. Being on top of that "will be critical" to the practice of shopper marketing going forward, Anthony maintained.
The "convenience" of the convenience channel, however, may present the greatest challenge and opportunity. Shopper marketing at convenience stores has an even higher hurdle to overcome due to the channel's "quick fix" factor.
"Most convenience shoppers have very specific shopping occasions. They aren't typically browsers," pointed out Ryan Dee, creative director at Interactions, a Daymon Worldwide experiential marketing company that specializes in product demonstrations and sampling. "Any shopper marketing needs to be even more precise than that of other retail channels, as shoppers give convenience retail even less time in and out of the store than they give to other retail channels."
BEST PRACTICES
The best shopper marketing understands the consumer dilemma at the moment of purchase, according to Brooks of Alter Agents. "For example, consumers might be weighing health against convenience and desire. A convenience store offers those choices starkly — you can get an apple or a health bar, but those Snickers look pretty darn good. A savvy marketer will be able to pull those levers and push the undecided to purchase," she said.
"Shopper marketing isn't just appealing to our reptilian brains and base instincts. It is evolving into a conversation with the shopper," Brooks added.
Others point out that shopper marketing has evolved from a weekly print ad and, in some cases, television to an integrated marketing communications strategy that requires social media, direct mail, email, mobile apps, as well as traditional media tools.
Anthony of Engage Limited thinks shopper marketing is beginning to evolve into being "more insight-based," but there is still a long way to go.
"Most of what is done in stores is generic, tactical, price-based," he said. "Best-practice shopper marketing works on a higher level: identifying opportunities to drive consumption, and using these opportunities to target specific shopper segments — those that can drive growth."
Look in the October issue of Convenience Store News for our full report on shopper marketing.