BONUS CONTENT: Health & Beauty Care Watch
Get great content like this right in your inbox.
Subscribe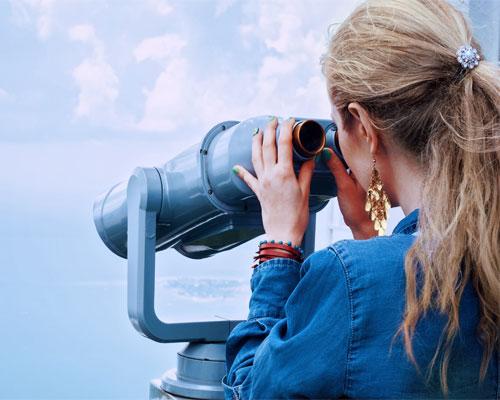 NATIONAL REPORT — Within the United States, there is increasing awareness and importance being placed on health and wellness by consumers, and the sentiment in the convenience store industry right now is that as health trends are rising, so is the opening for c-stores to capture "healthier" dollars.
"Health is in everything we do — the brands we shop, the items we buy," said Carl Elliott, director of Nielsen Convenience Channel, noting that aging baby-boomer shoppers present an opportunity at one end of the demographic spectrum, while millennials represent an opportunity at the other.
C-stores that want more relevant health and beauty care (HBC) category sets should stay on the pulse of health/beauty news from a variety of sources, including competitive channels and advanced suppliers.
Here are a few making recent headlines:
Wellness on the Vend
CVS Pharmacy is giving convenience stores something to think about with a super convenient way to sell HBC (and snacks) in non-drugstore locations. The Woonsocket, R.I.-based drug chain is introducing automated retail vending machines stocked with convenient, on-the-go wellness solutions in places far outside of its traditional retail space, such as at airports, hotels and other transportation hubs.
"We are always looking for new ways to combine convenience and innovation to help better serve our customers," said Judy Sansone, senior vice president of Front Store Business and chief merchant at CVS.
Each vending machine will be customized with offerings to fit its location, with more than 70 products to choose from, including many from exclusive CVS Pharmacy store brand lines like CVS Health, Beauty 360, Gold Emblem, and Gold Emblem Abound.
Products available in the vending machines include:
Over-the-counter remedies for allergy, pain relief, digestive health, and cough and cold;

Beauty and personal care products like shaving cream, deodorant and makeup remover; Vitamins and supplements;

Eye care and oral health care products;

Solutions for healthy sleep such as melatonin;

Children's health and on-the-go first aid items such as bandages and antiseptic cream;

Healthy snacks and beverages; and

Home and office essentials such as batteries, phone chargers, earbuds, lint rollers, and stain removal sticks.


 
The first 25 CVS Pharmacy vending machines are slated to be unveiled throughout New England and New York. Targeted areas include: airports, including LaGuardia in New York City; public transit stations such as South Station Bus Terminal in Boston; office parks; and college campuses.
CVS is also considering an additional 50-plus locations throughout the country to host vending machines in the future, including corporate offices, hotels, and other transportation hubs.
To navigate the shopping experience, the vending machines feature a 22-inch multi-touch screen, high--resolution images with expansive product information, and a QR code reader for barcodes and promotional codes. The machines are ADA-compliant and accept all major credit and debit cards.
Airless Packaging
A dispensing technology system that can extend the shelf life of products, including organic products, without negatively impacting the quality is known as airless packaging technology. While it can be applied to many markets, it's most prevalent in beauty and personal care.
There are three popular airless technology systems:
Bag in bottle (plastic bottles or jars)

Piston system (plastic bottles)

Bag on valve (aluminum cans or plastic bottles)


 
The bag in bottle system consists of a bottle with an inner bag and an airless pump. As the consumer activates the pump, the bag collapses without air entering the system.
A piston system is a pressure control system. When consumers press the pump, the piston raises up. Evacuation of product with a piston system is about 98-99 percent.
With bag on valve (BOV) systems, the product is contained inside the bag and the propellant remains outside the bag, inside the can or bottle. BOVs work with aluminum cans and plastic bottles, but a very specific grade of plastic is required to withstand the pressure exerted onto the bottle.
Packaging supplier TricorBraun is working with numerous global product manufacturers to provide various solutions for each of these airless technology types, as well as others.
Therapy by Aroma
The global aromatherapy market is anticipated to reach $2.35 billion by 2025, according to a new report by Grand View Research Inc. This growth will be attributed to increased awareness about the therapeutic benefits of essential oils.
Aromatherapy is expected to play a significant role in the field of alternative medicines, with a gradual shift from man-made drugs toward essential oils to gain therapeutic values.
Relaxation oils contributed to the maximum revenue for the market in 2016, reportedly due to the increased number of people suffering from anxiety disorders and stress.
The Power of Two
Specialty retailer The Vitamin Shoppe recently launched DUOCAP technology into the market. Under its ProBioCare brand, the company introduced six new probiotics with a dual supplement release system that provides the benefits of a probiotic and an additional ingredient that's tailored to specific needs.
DUOCAP technology is said to seal one capsule within the other to effectively deliver two supplements in one pill. The inner capsule contains a special-blend probiotic and is protected by the outer capsule that contains a supplement with support for common health concerns ranging from vaginal care to urinary care, mood support, stress support, prostate support, and beauty.
Editor's note: Look in the October issue of Convenience Store News for our full category report, "Homing In on the HBC Opportunity."