10/03/2018
BP Forms New Loyalty Program Partnerships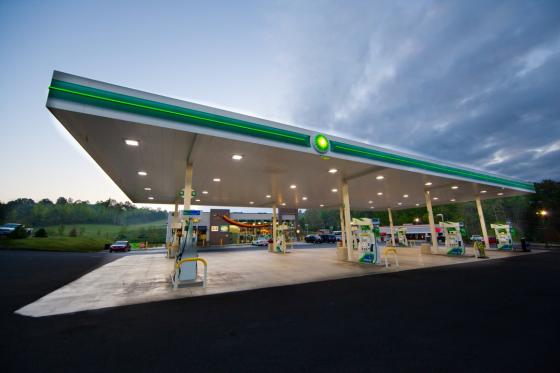 CHICAGO — BP launched two new loyalty program partnerships, where customers in multiple footprints can earn points and fuel savings by shopping at Mariano's and Harris Teeter locations.
Midwestern grocery Mariano's, a banner of Roundy's Supermarkets Inc., launched the points-based program at all 44 of its Chicagoland locations.
Customers will receive one Fuel Point for every dollar spent purchasing items using their Mariano's Rewards card. For every 100 points, they can save 10 cents per gallon on fuel at participating BP and Amoco gas stations, up to a $1 per gallon discount.
"We are always looking for better ways to serve our customers," said Michael Marx, president, Roundy's Division. "Part of that is finding new ways for them to save — by partnering with BP and Amoco we are able to provide added savings for our customers at the fuel pump."
To participate in the program, customers must use their Mariano's rewards card. Double fuel points will be awarded for gift card purchases made in-store. Additionally, 50 points will be added at the pharmacy on qualified prescriptions.
"We are thrilled to launch this exciting partnership with Mariano's," said Jo Brecknock, director of brand and communications at BP. "We know that our consumers want more choices when it comes to how they are rewarded by BP, and this program makes it even easier for our customers to save money on fuel purchases."
Mariano's is one of four grocery banners of Roundy's Supermarkets, itself a wholly owned subsidiary of The Kroger Co.
BP also rolled out its Fuel Points program at all Harris Teeter locations in seven states and Washington, D.C. When customers purchase eligible grocery items using a VIC card, they will earn points under the same rewards structure of one point for every dollar spent. They can then redeem their fuel discounts at all Harris Teeter Fuel Centers and BP and Amoco gas stations.
"Harris Teeter is committed to creating an incredible shopping experience for our customers," said Danna Robinson, communication manager for Harris Teeter. "Teaming up with BP to expand our Fuel Points program to all of our loyal shoppers enhances our customer experience and allows us to reward customer loyalty in a new way. We can now give each of our shoppers cents off the gallon for purchases they make every day in our stores."
Fuel savings can be activated by entering a VIC card alternate ID, such as a phone number, and are limited to a single purchase of up to 35 gallons of fuel.
There is no limit to the number of Fuel Points a shopper can earn each month, but fuel points earned during one month will expire at the end of the following month.
Matthews, N.C.-based Harris Teeter is a a wholly-owned subsidiary of The Kroger Co. and operates stores in North Carolina, South Carolina, Virginia, Georgia, Maryland, Delaware, Florida and Washington, D.C.
With U.S. headquarters in Chicago, BP is a global producer of oil and gas with operations in more than 70 countries.