BP Goes for the Gold With Multiple Olympics Tie-Ins
LA PALMA, Calif. -- With less than 70 days to go until the 2012 Summer Olympics in London, athletes all over the world are training intensively both physically and mentally to compete on the global stage. In the United States, BP plc is doing some preparations of its own, as the company is launching a variety of tie-ins leveraging its status as the official oil and gas partner for this summer's Olympic and Paralympic Games.
BP became an official partner of the U.S. Olympic Committee and the U.S. Olympic and Paralympic teams in February 2010. The company sponsored the 2010 U.S. Olympic and Paralympic Teams, as well as the 2011 U.S. Pan American Team, and continues its sponsorship this year.
Also, as the official oil and gas partner for the London 2012 Olympic and Paralympic Games, BP will be providing fuels and engine oils for more than 5,000 vehicles at this year's games, as well as liquefied petroleum gas (LPG) for catering facilities through the Olympic and Paralympic venues.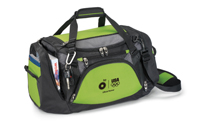 "Our U.S. Olympic athletes require sponsorship, and it's a great co-branding opportunity," Cory Correnti, vice president of marketing, sales and supply at BP, told CSNews Online. "It's not just the summer games, but also the future winter games, so we are committed as the official energy sponsor for the U.S. Olympic Committee and Team USA through 2016."
Through BP Team USA, the company sponsored nine athlete ambassadors in their efforts to make it to the Olympics, and launched a full social-media marketing campaign to highlight its efforts. BP Team USA has a Facebook page dedicated to the athletes, with more than 111,000 fans; a Twitter page with more than 20,000 followers; and a YouTube channel that has reached roughly one million video views. There is also a microsite dedicated to the athletes at www.bpusathletes.com.
The company's branded marketers are participating in the Olympics sponsorship as well, as BP created a catalog of merchandise materials, including BP U.S. Olympic team co-branded uniforms, shirts and hats, along with items for promotional giveaways.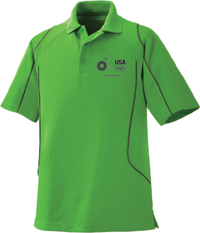 Another way marketers are getting involved is through the BP Fueling Communities grant program. In 2011, the program helped donate more than $3 million to 400-plus community organizations nominated by BP's branded marketers. This year, the company is leveraging its Olympics sponsorship to offer marketers the ability to support local Paralympic Sports Clubs -- community-based programs that support youths and adults with physical disabilities, as well as Paralympic hopefuls. These clubs provide an outlet for sports, physical recreation and training.
"We offered marketers the chance to support their local Paralympic Sports Clubs, and now we are working with the Olympic committee to evaluate these interests," Correnti said. "We will select marketers to participate, and they can use their Fueling Communities grant money for their local clubs."
BP also recently launched a nationwide media campaign featuring two Olympic-themed promotions to drive consumers to its microsites, including a trip to the Olympic games in London and a variety of merchandise prizes.
"We will give away more than $1 million [worth] of merchandise between May and August," Correnti said, adding that the company is also launching an "experiences tour," which is a roadshow of events across the country to allow people to experience the Olympics firsthand.
"We are really excited about this," he added. "It's a powerful relationship we will use throughout this summer, when it will be really relevant."