BP's ampm Serves Up a Cure for a Thirst 'Emergency'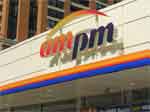 NEW YORK -- Customers have another low-calorie drink option at ampm stores, as the chain launches Emergen-C Splash, a fountain beverage that provides vitamins and other nutrients, nationwide.

BP's ampm is the exclusive c-store retailer for the orange-tangerine flavor of Emergen-C Splash through November 30. Each 16-ounce serving of caffeine-free, low-calorie Emergen-C Splash offers vitamins B, C and D, as well as antioxidants and electrolytes.

BP's ampm introduced Emergen-C Splash to give consumers a healthier alternative to fountain beverages such as soda, according to Bill Fry, president of BP's ampm franchise, who said Emergen-C Splash gives ampm another way to reach mobile consumers.

"When consumers are thirsty, they want liquid refreshment fast," Fry said. "Emergen-C Splash is a tasty, low-calorie way for them to rehydrate. It's also a chance for us to reach parents who are on the go and want to make healthier choices for their kids."

Emergen-C Splash joins Deluge Plus Pomegranate flavored water, another low-calorie ampm fountain drink. Deluge Plus Pomegranate, which has only 30 calories per 16-ounce serving, contains antioxidants and vitamins A, B and E.

"The Thirst Oasis at ampm already allows consumers to pick from more than 20 flavor options," Fry added. "Now they have another choice if they want 'too much good stuff' that's also good for them."

ARCO-branded ampm stores are currently found in California, Nevada, Oregon, Washington and Arizona; BP-branded ampmstores are located in Chicago, Indianapolis, Pittsburgh, Orlando, Columbus, Cleveland, Cincinnati and Atlanta. There are also more than 1,800 ampm stores in Brazil and Japan.