Burger King 'Satisfries' With New Low-Cal French Fries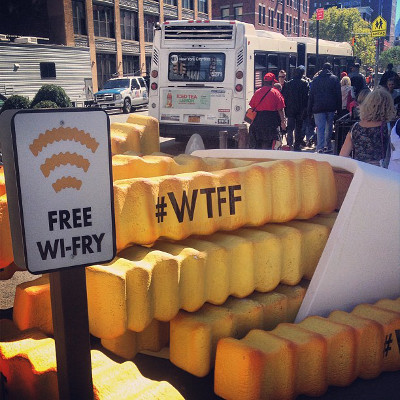 MIAMI -- Burger King Worldwide Inc. introduced a healthier French fry option with the debut of "Satisfries," crinkle-cut fries that have 40 percent less fat and 30 percent fewer calories than the leading French fries. This makes Burger King the first quick-service restaurant to serve this unique reduced-fat, reduced-calorie French fry that has only 190 calories, 8 grams of fat and 210 milligrams of sodium for a value-sized serving, the company said.
"One out of every two Burger King guests orders our classic French fries and we know our guests are hungry for options that are better for them, but don't want to compromise on taste," said Alex Macedo, president, North America, Burger King Worldwide. "When it comes to what we eat, we know that small changes can have a big impact. We see Satisfries as one of the biggest fast-food launches and are excited to bring this great tasting French fry to our guests."
Like most French fries, Satisfries are made with thinly battered real whole potatoes. However, the Satisfries recipe ensures that the French fries absorb less oil — only enough to keep each crinkle crispy on the outside and fluffy on the inside.
To build anticipation for the product launch, Burger King kicked off a #WTFF (What The French Fry) teaser campaign on Friday, Sept. 20. Unbranded French fry pods with 8-foot crinkle-cut French fries were installed in high-traffic areas in New York City, Los Angeles and Chicago, where passersby were encouraged to interact with the French fries and take pictures to post on social media using the hashtag #WTFF. Each activation also served as a free "Wi-Fry" station. To see images from the campaign, visit www.wtff2013.tumblr.com.
Satisfries will be available at Burger King restaurants across the United States starting today, alongside Burger King classic French fries. Prices will range from $1.29 to $2.29 each.