Burns Oil Co. Sells Off Southern Mississippi C-store Portfolio
Get great content like this right in your inbox.
Subscribe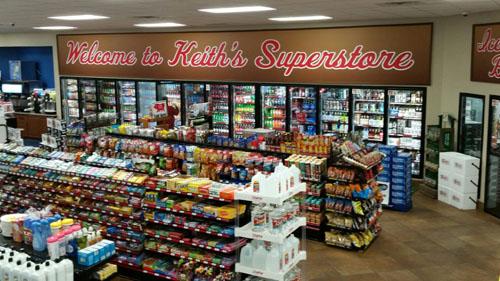 MERIDIAN, Mississippi — Twelve convenience stores in southern Mississippi changed hands.
Burns Oil Co. closed on the sale of its 12 c-store and gas locations in the southern Mississippi coastal region to Keith's Superstores.
The 12-chain portfolio was founded in 1975 by H. David Burns Jr., with the guidance of his father H.D. Burns Sr., and is a second-generation, family-owned retail gas and convenience store operator.
"Our core focus with this sale was to find a strategic buyer that would carry on the same high standards and values towards our customers and employees," said H. David Burns Jr., president of Meridian-based Burns Oil. "It has been a privilege to serve and support the communities we've been a part of our entire lives and thank our loyal team of employees in representing our company with honor."
With the sale, the company will turn its resources toward growing its central Mississippi division, which is owned and operated by Burns & Burns Inc.
"We are excited to be able to purchase a high-quality portfolio of stores with a successful store-level operating team," said Keith Saucier, president of Keith's Superstores.
Downstream Energy Partners LLC (DEP) provided exclusive merger-and-acquisition (M&A) advisory services to Burns Oil. DEP is an investment bank specializing in M&A advisory services to middle market companies within the downstream energy sector.  
"Keith's Superstores has acquired a quality chain of stores in a location strategic to their growing regional footprint," said Steve Griffin, managing partner of DEP. "Mr. Burns has built an exceptional company and it's been a pleasure representing them in this transaction."
Based in Hattiesburg, Keith's Superstores is a retail gas and convenience store operator with 41 locations throughout Southern Mississippi. In addition to its retail operation, the company operates a wholesale petroleum and transportation business within a three-state region comprised of Mississippi, Alabama and Louisiana.