C-store Beverage Sales Modestly Rebounded in Q4
Get great content like this right in your inbox.
Subscribe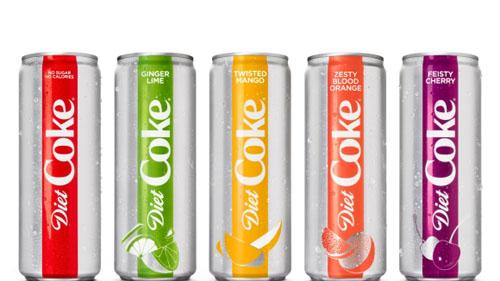 NEW YORK — Convenience store retailers are eyeing the cold vault with optimism, noting the improving economy and low unemployment led to increased traffic in the fourth quarter.
They also expect the upward trend to continue in 2018 as tax reform may lead to additional consumer spending, according to Wells Fargo Securities LLC's Beverage Buzz survey for the fourth quarter.
Beverage Buzz surveys beverage retailers representing more than 15,000 convenience stores across the United States.
The survey found non-alcoholic beverage sales were up 2.6 percent in the final quarter of 2017 while alcoholic beverage sales were up 2.9 percent — led by "strong 6.8-percent growth for Constellation Brands beers, according to Bonnie Herzog, managing director of tobacco, beverage and convenience store research at Wells Fargo Securities.
"We remain optimistic that beverage sales and traffic will improve in the c-store channel in 2018, in line with our retailer contacts who forecast total beverage sales to accelerate in 2018, up over 4 percent, driven by a stronger consumer and key innovation," she said.
By the Brand
Broken out by brands, the retailers reported sales for The Coca-Cola Co. in convenience stores were up 2.4 percent in the quarter, despite increased performance issues in recently refranchised territories.
However, Wells Fargo Securities' outlook for Coca-Cola "remains bright and consistent with our contacts," Herzog said, citing a strong program for 2018 including new product development, the positive impact that Diet Coke's relaunch in slim cans is expected to have on Coke's performance, and Coca-Cola's strong performance in its ready-to-drink coffee portfolio.
PepsiCo Inc. sales in the channel were down 0.7 percent, according to the retailers in Beverage Buzz, given a reduction in marketing spend. In addition, Pepsi's focus on new age/healthy soda did not pay off, the survey found. Overall, "retailers are not optimistic on Pepsi in 2018," Herzog said.
According to the respondents, Gatorade is losing relevance to competitor brands and Pepsi "needs to reinvent themselves as consumers continue to choose other beverages over theirs."
The outlook for Monster Beverage Corp. is improving, with retailers estimating its fourth-quarter sales grew 5 percent in convenience stores, up from 1.6-percent growth in the third quarter. In addition, retailers are forecasting faster growth for the company in 2018.
According to Herzog, roughly 80 percent of retailers surveyed in Beverage Buzz indicated that issues surrounding Monster's Java are fully resolves; however, more than 50 percent plan to give the products its shelf space back this year.
"All in, retailers expect Java sales to grow 12.4 percent in 2018 which is clearly positive," she added.
Dr Pepper Snapple Group notched a strong fourth quarter in the channel with sales up nearly 4 percent, according to Beverage Buzz. Many retailers are optimistic about its Bai Brands in addition to many of the company's Allied Brands products, including Core and Body Armor.
"Bai Brands continues to perform, but incremental shelf space gains in 2018 are expected to increase a measly 5 percent vs an estimated 43 percent increase in 2017," Herzog said.
As for Constellation Brands, Wells Fargo Securities remains encouraged by its outlook based on accelerating shelf and cooler space gains in 2017 — a 10-percent increase — and an expected 6-percent increase this year.