C-store Business Leaders Discuss Mobile, Marketing & IT at 2018 Conexxus Conference
Get great content like this right in your inbox.
Subscribe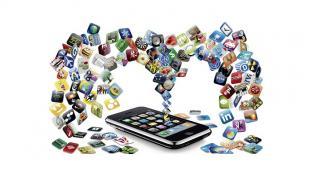 CHICAGO — A panel of three convenience store business leaders dove into technology's growing role in the industry during the first day of the 2018 Conexxus Annual Conference, taking place this week.
Stephen Hines, chief technology officer at Parker's; Donna Perkins, pricebook manager for Calloway Oil/E-Z Stop; and Aaron Simpson, vice president at Maverik Inc., participated in the panel moderated by Ed Collupy of W. Capra Consulting Group. The objective of the Conexxus "Think Tank" was to learn, engage and take away.
Mobile Movements
On the topic of mobile, Parker's Hines discussed cybersecurity, pointing out that as mobile technology changes, cybersecurity has to evolve with it — from EMV to call-in scams to ransomware. Retailers, according to Hines, always need to be on the lookout for what could be next. On the positive side, advanced mobile technology is enabling retailers to now learn more about their customers through their mobile devices and how they use the retailer apps they download onto them.
At E-Z Stop, Perkins is trying to ask the right questions about the largest growing segments of shoppers — millennials and those in Gen Z.
"Do they care about getting 5 cents off a gallon?" she asked.
The goal is to speak the language of these generations who use multiple screens throughout the day, are multicultural, and think globally. E-Z Stop, according to Perkins, faces a greater challenge in accomplishing this as a smaller retailer.
Pointing to ampm's mobile app, Maverik's Simpson said when done right, apps can encourage customers to not only interact, but also make more store visits. Maverik had designed an app with various bells and whistles that Simpson suggested may not have been worth the price.
He encouraged retailers to seek help from IT to make apps simpler, cheaper and faster, while being flexible enough that adding new ideas is an easy endeavor, not something that requires starting over from scratch.
When the question of allowing employees to use their own mobile devices on the job came up, the panel was split. Currently, Maverik doesn't allow its employees to use their phones while working, but it is developing a mobile app that will enable them to easily pick up shifts.
Hines favors a bring-your-own-device (BYOD) policy, particularly for managers, as it can simplify a variety of everyday tasks for them. He explained that using the devices wouldn't affect the employees' data plans, as they would have access to WiFi inside the store.
Marketing: Line of Attack
For Simpson, a key part of marketing in the future is moving away from demographic segmentation and toward behavior segmentation, in addition to 1:1 marketing.
At Parker's, Hines believes change is a vital part of the marketing effort, and that companies need to be proactive about making changes despite the upheaval even the most minor of them can temporarily cause among loyal customers.
Speaking from the small operator perspective, Perkins wonders if loyalty programs are worth it because of the logistics of high overhead cost. Perkins also candidly acknowledged that E-Z Stop has struggled with being efficient marketers when it comes to advertising fuel deals. At one point, the retailer was promoting five different ways to save gas. This not only made the promotions difficult for customers to remember, but also for employees to remember and for the company as a whole to track.  
The IT Challenge
E-Z Stop might be a small company, but it's not lacking in data, according to Perkins. Its IT manager has a lot of data to work with, but the data is not being used as productively as it could and should be. With limited manpower, the focus is often on vital and time-consuming matters like PCI compliance, while utilizing data takes a backseat.
Referencing Thomas L. Friedman's book "Thank You for Being Late," Simpson explained how human adaptability is struggling to keep up with the changes in technology. In order to try to keep up, he said c-store retailers need to be able to screen what's coming, build flexible platforms, and figure out when to buy vs. build.
"Technology is everywhere and there are a lot of ideas out there," said Hines, who noted that there were 100 booths just in the technology section of the NACS Show last year. The question is: How do decide what to use at your own store? 
Hines also highlighted how prevalent technology has become in foodservice and how Parker's is now connecting ethernet cables to fryers to tell employees about the oil.
"You have to think of IT as a part of the business itself," said Hines, who wants IT at Parker's to fold into its motto of "Fast, Fresh, Friendly."
Other takeaways from the panel included:
Self-checkout will be the way of the future;
Artificial intelligence (AI) won't be far behind in front and back-of-store; and
Talking to local Gen Z customers is one way to learn how best to target them.
The 2018 Conexxus Annual Conference is taking place April 30-May 3 at the Loews Chicago O'Hare hotel.