10/11/2018
C-store Delivery Presents Opportunity for Smart Innovation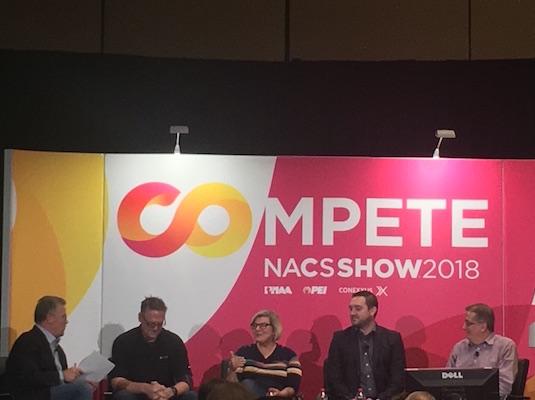 LAS VEGAS — For convenience stores, the growing popularity of delivery represents both an opportunity and a challenge, necessitating careful analysis about what the best approach is for every individual retailer.
Kevin Coupe, the "content guy" behind Morning News Beat and author of "Retail Rules! 52 Ways to Achieve Retail Success" moderated an education session at this year's NACS show titled, "The Long and Winding Last Mile: Solving the C-store Delivery Conundrum."
Offering perspective on modern culture and the millennial customers c-stores are eager to engage, Coupe offered some insight on the direction retail is headed. He offered up examples like StitchFix, the ecommerce company that negates the need for users to ever step foot into a brick-and-mortar retail store to buy clothes, the addictive frictionless experience of Amazon Go, and a company called Fleat that uses an algorithm to stock convenience delivery trucks with products most often shopped by users in a given neighborhood.
"Will things ever go back?" Coupe said a retailer asked him, reminiscing about the days before technology's massive influence on the industry. His answer was: "Thinking that way is engaging in denial."
As Coupe pointed out, of the top 10 businesses in 1976, not a single one remains in the rankings today, with companies like Amazon, Walmart, Kroger and Costco taking their place. But how long they'll keep their own spots remains to be seen. With the pace of change today, new innovative companies will rise and oust the current guard in a matter of years.
So, how do convenience stores stay competitive?
According to Coupe, retailers need to hold fast to customer-centric business models and utilize data to get more information about their customers to create not just a more relevant experience, but also a more resonant experience.
Also, "play defense with your strengths, offense with your imagination," he said.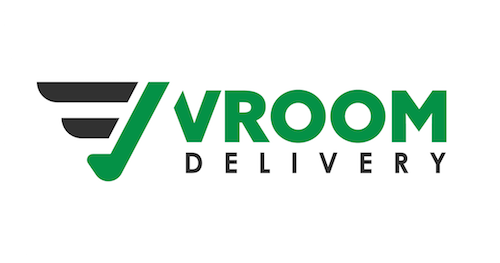 Joining Coupe in the panel discussion on convenience store delivery programs were Quality Dairy Co. CEO Thomas Buschert, Vroom Delivery CEO John Nelson, Green Zebra Grocery CEO Lisa Sedlar and Filld President and CEO Michael Buhr, who all have first-hand experience optimizing delivery strategies for their customers' needs.
The concept for delivery service Vroom, for instance, was inspired by a desire to offer c-stores a service that would better enable them to compete with e-commerce. The service involves advising retailers on how to best incorporate delivery or pickup into their businesses.
This strategy took shape, in part, because Nelson learned that laws prevent most third-party delivery services from delivering c-store sales drivers alcohol and cigarettes, the Vroom CEO explained. As long as the employees of the store in question are doing the doing the delivery, however, the items can be delivered. Quality Dairy is among the c-stores that have partnered with Vroom to better serve their customers while improving their sales.
Portland, Ore.-based Green Zebra Grocery, a cross "between a Whole Foods and a 7-Eleven," as described by CEO Sedlar, partners with Instacart to provide its customers with a delivery service. Sedlar admits that she's sometimes found the partnership to be a challenge because it isn't Green Zebra employees doing the delivering.
"They don't necessarily care about the customer experience on the other side," she explained of Instacart's shoppers, adding that she found Green Zebra was actually losing sales on orders because of the delivery service.
While Green Zebra does still work with Instacart, the retailer has also hired its own delivery person who represents the company values, and is also exploring DoorDash.

Filld, representing the fuel retailing space, offers last mile fuel delivery. At Filld, the focus is on three main things, said president and CEO Buhr: convenience of choice, safety and economics. Currently, Filld is operating in five cities and four states, with plans for expansion. The program can launch in a new market in 30 days with four trucks.
For now, Filld wants to own fuel delivery and is not yet interested in delivering other items. The company is also not currently interested in partnering with a c-store. The goal for Filld is first and foremost conveniently delivering fuel, giving busy consumers another way to save their precious time.
What all of these companies have in common — Vroom, Green Zebra, Quality Dairy and Filld — is a concerted effort to solve for problems that customers might not even realize they have.
"Are we looking for solutions for problems that don't exist?" Coupe said, quoting another retailer. His response to that: "That's the definition of innovation."
The 2018 NACS Show took place Oct. 7-10 at the Las Vegas Convention Center.