05/22/2018
C-store Industry Retailers Must Tap Technology to Shape Their Futures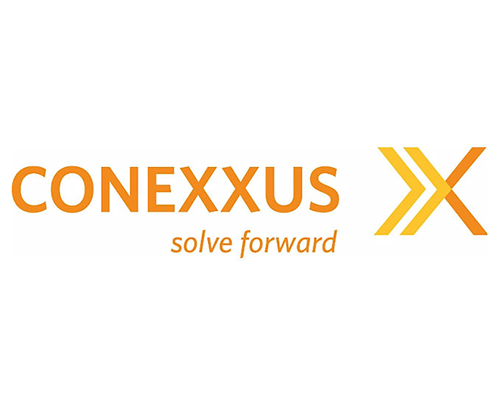 CHICAGO — For the technology consumer, the most valuable commodity is time. Because people are placing an increased value on their time, they're spending more money on experiences rather than things, and they're eager to be guided by others or by platforms with more expertise, Accenture Consulting Managing Director Vish Ganapathy told attendees of the recent 2018 Conexxus Annual Conference, as he delivered a keynote address tackling how technology is shaping the future of retail. 
Ganapathy framed the pace of change in history, pointing to the agricultural, industrial and information revolutions of generations past. Digitization has accelerated everything, and change is happening faster than ever — but it will also never change as slowly as it is today, he pointed out.
In this atmosphere, curators like Amazon win, according to Ganapathy. To compete, he suggests retailers do the following:
Imagine new ways of working, how work gets done by whom or what;
Utilize human-inspired strategies to drive competitive difference;
Access intelligence to drive insights; and 
Execute with automation and scale. 
Retailers want to know how to work more efficiently and offer tools to their employees to enable that efficiency. Ganapathy advocated for artificial intelligence (AI), which can take care of a number of mundane tasks, therefore giving retail merchants more time for other tasks.
How can that extra time be used for a better effect? 
He advised retailers to keep an eye on what they want to be — or will need to be — in the future. For instance, a fuel provider might become an energy provider; a commodity-driven business, a service-driven business. Limited assortment can become hyper-localized product assortment, and one-size-fits-all offers can become more tailored and personalized. 
Ganapathy questioned whether technology is really the disruptor in retail that it is made out to be. "Disintermediation of your value chain is the biggest threat to watch out for," he said, telling retailers to think about how their specific value chains are going to be disrupted.
He urged the convenience and fuel retailers in attendance to rethink their current models and utilize technology to do so. Driverless pumps, no queues at checkout, and convenience stores becoming convenience hubs were just a few ideas Ganapathy put forth. 
Changing established models will require technology to answer how a business can be purposeful, how it can be organized and work, how it will engage consumers, and how the data and analytics will be used. 
Ganapathy shared 10 key predictions for the future of retail:
Retailers start reorganizing like tech companies.
Pressure on systems to modernize and componentize.
Platforms with APIs and deeper integration destroy silos.
Engagement platforms become headless.
Digital exhaust from connected things explode.
Importance of info architecture gets elevated.
Analytics gets infused into everything.
Experimentation and failing fast become more mainstream. 
Extended supply chain silos get flattened.
Information privacy becomes vital to gain trust. 
While the number of brick-and-mortar retail stores is likely to continue declining, those remaining will have a smaller footprint and be more impactful, Ganapathy predicted.
As an example, he pointed to Subway, which has faced stiff competition from c-stores that have put a heavy focus on their foodservice offerings. The quick-service sandwich chain has been shutting down stores in the United States, but revamping the ones that will remain — adding WiFi and USB hubs — while adding more stores abroad.
He also pointed to KFC restaurants in Taiwan that have deployed facial recognition, and Lowes home improvement stores that are rolling out robots to answer customer questions. 
"The next generation of engagement systems will look like platforms. They will be headless, completely decoupling form from function," said Ganapathy. 
The new systems will be able to show how much picking and packing is being done in the supply chain. That information can tell a retailer how many more click-and-collect orders it can take.
For this integrated marketplace to work, though, a new business architecture will be needed. Decisions can no longer be made on gut; they must be made with data, he cautioned. 
"Internal transformation and adoption of new technologies become critical in order for companies to get the most out of strategic technology-driven partnerships," Ganapathy said.
The 2018 Conexxus Annual Conference took place April 30-May 3 at the Loews Chicago O'Hare hotel.