11/14/2018
C-store Retailers Are Pouring More Focus Into Wine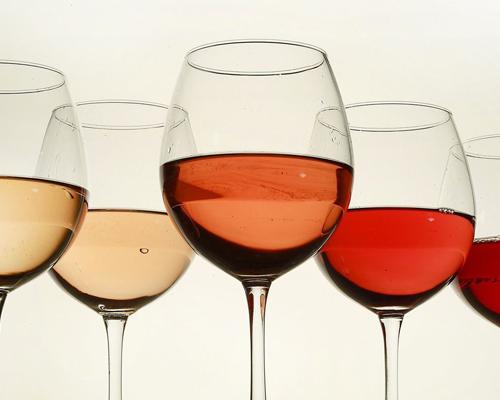 NATIONAL REPORT — Wine has reached a higher elevation in the convenience channel.
With the majority of states now allowing wine sales in convenience stores, more c-store retailers are realizing the benefits of offering another alcoholic option besides beer — and not just bargain wines, but premium varieties and brands as well.
As a result, convenience channel wine sales are growing finer, too, as customers are embracing the offering and trading up to the more premium varietals and higher price points they're finding in their neighborhood c-stores.
7-Eleven Inc. has long been a c-store industry purveyor of wine, including private-label wines. In 2009, the chain introduced its first private-label wine brand, Yosemite Road, which is still available today in chardonnay, pinot grigio, moscato, pink moscato and cabernet sauvignon blends.
Last October, 7-Eleven upped its vino offering by introducing the Trojan Horse label, debuting a chardonnay and a pinot grigio with a suggested retail price of $6.99 (750 milliliter).
The two Trojan Horse whites were the first 7-Eleven private-brand wines to carry vintage dating and California appellations, designating that all the grapes were grown in California and harvested the same year. They also feature a Stelvin closure, which is a type of screw that is easy to open and preserves freshness.
More recently, this June, the convenience giant unveiled its Voyager Point label. Debut varietals include a cabernet sauvignon and a red blend from California, and a sauvignon blanc from the Marlborough region of New Zealand — all with a suggested retail price of $9.99 for a 750ml bottle. The "bold and modern" bottle label for Voyager Point was designed to appeal to millennial wine drinkers. And like the Trojan Horse brand, Voyager Point bottles come with a Stelvin closure.
"As the world's largest convenience retailer, 7-Eleven has a vast customer base. Pricing wines at different price points allows every customer to find the perfect wine for them," Tim Cogil, senior director of private brands at 7-Eleven, told Convenience Store News.
The retailer has observed that wine drinkers are increasingly willing to pay a few extra dollars to move up to higher-quality, higher-price-point wines. So, the chain's strategy behind Voyager Point is to give wine lovers "the ability to trade up in quality at an affordable price, allowing them to explore the world one premium vintage at a time," according to Cogil. The goal is also to provide a better-quality wine than the top national brands.
"As customer preferences shift toward quick and convenient services, we would like to continue to provide our customers with what they want, when and how they want it. In terms of wine, that means providing quality wines at reasonable prices for the increasingly on-the-go customer," Cogil noted.
7-Eleven merchandises its wine assortment to align with each varietal. "White, blush and sparkling options are available chilled in the refrigerated section, while those same options, along with red wine, are available on an ambient display," he shared.
The stores also merchandise affinity items like wine accessories — gift bags, corkscrews and more — adjacent to the wine section to "simplify the wine shopping experience."
Assortment isn't the only avenue for c-store retailers seeking to elevate their vino image.
This spring, Rutter's began hosting a series of wine and food pairing events. The York, Pa.-based convenience store chain partnered with E&J Gallo Winery, as well as local wineries, to offer a variety of samples at each event.
For the first five pairing events, Rutter's and Gallo offered wines such as Apothie Red and Rose, Ecco Domani Pinot Grigio, Liberty Creek Chardonnay, and Barefoot wines. Additionally, Rutter's arranged for food and candy pairings for each wine, including shrimp, ribs, chicken, cheese, chocolate chip muffins, strawberry cheesecake, Kit-Kats and Starbursts.
Rutter's Vice President of Marketing Robert Perkins said the events are a great way to elevate wine and tie in key vendors. Rutter's currently has 18 locations with wine. It operates more than 70 stores overall in central Pennsylvania and West Virginia.
Click below to download our full report, "C-store Wine Grows Finer."