04/07/2021
C-stores Continue to Innovate Around Their Foodservice Offerings
Casey's introduces cheesy breadsticks to its lineup with the help of comedian Joel McHale, while Wawa Refreshers make their debut in time for spring.
NATIONAL REPORT — Convenience store retailers continue to innovate and incorporate new items to their foodservice menus. The latest operators introducing new kitchen items are Casey's General Stores, Kwik Chek and Wawa Inc.
Casey's General Stores
Casey's added made-from-scratch cheesy breadsticks to its foodservice lineup across its 16-state footprint.
Drawing inspiration from its famous pizza, the Ankeny, Iowa-based retailer's cheesy breadsticks are baked with dough prepared fresh each day and topped with real whole milk mozzarella cheese.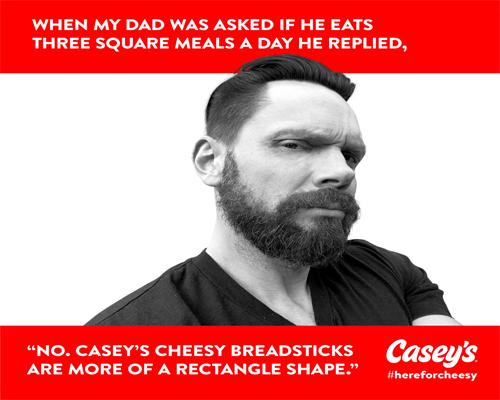 Because Casey's cheesy breadsticks are so cheesy, there is only one way to show just how truly cheesy they are: compare them to cheesy dads, according to the retailer. For the campaign, Casey's teamed up with comedian and self-proclaimed cheesy dad Joel McHale.
"I'm thrilled to be working with Casey's and their cheesy breadsticks because I love cheese and I love cheese," said Joel McHale. "Also, I love cheese."
Casey's cheesy breadsticks come in an eight-stick order along with marinara or cheese dipping sauce. Guests can take a bite for a promotional price of $3.99 for an order of cheesy breadsticks through May 31.
As the fifth largest pizza chain in the country, Casey's team members receive specific training on dough preparation and the special recipe to deliver the perfect pairing to its famous pizza, the retailer said.
"Casey's is all about bringing more freshly prepared, delicious options with the same 'wow' that made our guests fall in love with our pizza," said Michelle Wickham, vice president of prepared food at Casey's. "With cheesy breadsticks, we're adding more made-fresh-daily menu items that our guests expect from Casey's. And trust us, they're very cheesy."
Guests can join in on the cheesy fun in a variety of ways by joining Casey's Rewards, including:
Check out original cheesy dad jokes from comedian and dad Joel McHale;

Share fun memes with the cheesy dad in your life; and

Order cheesy breadsticks twice in April with Casey's Rewards and earn 300 bonus points.
Kwik Chek
Six months after launching its rebranding initiative, the Kwik Chek/TXB convenience store chain, is testing a number of new menu items beginning in April, rolling out new tacos and extending its quesadilla offerings.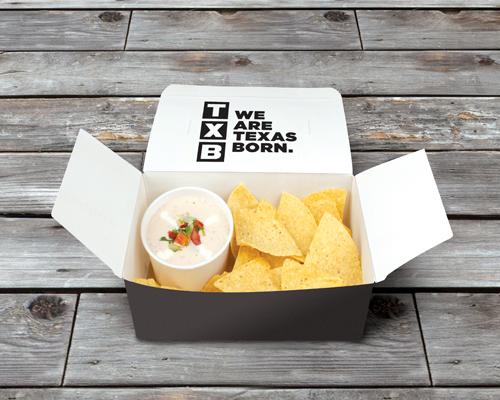 Complementing the retailer's juicy chicken tenders or handcrafted tacos, Kwik Chek/TXB is testing new sides, including:
Scorpion Bites: Slices of jalapeno breaded and fried to golden perfection, served with jalapeńo ranch;  
Habanero con Queso with Chips: TXB's version of chips and queso with a kick; and
Potato Bites: Roasted, fried and smashed baby potatoes, bite-sized and delectably seasoned.
The convenience retailer will also add to its robust line of unique tacos with:
Brisket Taco: Smoked brisket with cheddar jack cheese and pickled onions, topped with TXB southwest sauce on a grilled flour tortilla;
Shrimp Taco: Perfectly fried shrimp with shredded slaw, pico de gallo and pickled onions, topped with TXB jalapeńo ranch on a grilled corn tortilla; and
Chicken Tender Taco: TXB's famous hand-breaded chicken tender topped with shredded slaw, cheddar jack cheese and pico de gallo, finished with TXB jalapeńo ranch on a grilled flour tortilla.
Additionally, following the success of its first quesadilla launch in January, TXB/Kwik Chek will continue to offer two quesadilla flavors that guests couldn't get enough of: Buffalo Chicken Mac n Cheese Quesadilla and Chorizo Egg & Cheese Breakfast Quesadilla.
Wawa Inc.
Just in time for spring, Pennsylvania-based Wawa launched Wawa Refreshers across its 920 convenience stores chainwide.
The premium iced beverage is made with high quality ingredients including cold brewed green tea and tropical fruit juices that are high in Vitamin C. All of the ingredients are made without artificial flavors, preservatives, colors from synthetic sources or high fructose corn syrup.
Wawa Refreshers will feature six signature recipes: Mango Dragon Fruit, Mango Passion Fruit, Strawberry Dragon Fruit, Strawberry Passion Fruit, Berry Dragon Fruit and Berry Passion Fruit, each made with fruit juice, fruit puree and delicate Cold Brewed Green Tea, combined with fruit pieces and served over ice. All varieties can be made without Green Tea for a caffeine-free option.
"We're pleased to offer Wawa Refreshers, a premium iced beverage made with high quality ingredients," said Chief Product Marketing Officer Mike Sherlock. "We know that customers are looking for fresh ingredients, and we're proud to offer new refreshing and energizing beverages to continue Fulfilling Lives as a food and beverage destination for everyone."