Can the Local Movement Drive C-store Foodservice Sales?
Get great content like this right in your inbox.
Subscribe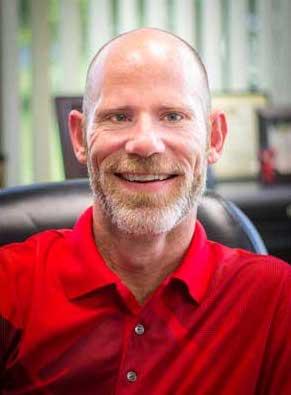 DALLAS — Industry experts frequently advise convenience store operators to think local, and that doesn't only apply to area competition and customer tastes. Working with local vendors to supply a foodservice program has its benefits, as today's consumers increasingly value local products and the idea of transparency in what they consume.
Convenience store chain Rutter's is betting that consumers' appreciation for local isn't just a passing fad. Ryan Krebs, director of foodservice, believes it is going to stick around for a long time, he told attendees of the 2018 Convenience Store News Convenience Foodservice Exchange event, which took place Sept. 12-13 in Dallas.
For Rutter's, going local in its foodservice program started with a simple question: How does one define "local"? 
The retailer, which operates 71 stores, decided that any product manufactured or produced within a 100-mile radius of its York, Pa., corporate office or within the state of Pennsylvania qualified as local. From there, Rutter's developed an action plan to make customers aware of both the overall local initiative and the specific local items they can find at Rutter's stores.
To date, the action plan has included:
Adding "Local" tags to its touchscreen kiosks, grab-and-go cold cases and in-store advertising strips;

Advertising its local selections on in-store digital messaging, social media, radio and TV;

Listing all local vendors on its website; 

Posting videos to its website that tell the story of its local vendor partnerships; and

Holding in-store wine and beer tastings supported by local suppliers. 
Krebs recommends that retailers decide on their organization's definition of local and stick to it no matter what, because there will always be "edge cases" trying to prompt a slight expansion until the term is meaningless.
Once the definition exists, retailers can determine what categories and products already meet their criteria and use them as a foundation. When vendors and manufacturers are aware of local initiatives, they will come knocking, Krebs assured Convenience Foodservice Exchange attendees.
Retailers will likely find themselves surprised by the quantity of suitable local options and the enthusiasm of local vendors, noted Krebs.  
"We assumed we'd get some feedback," he said. "We didn't realize they'd kick our door in."
While emphasizing local in foodservice can reap many benefits, retailers must ensure that their ingredient suppliers maintain sufficient safety standards, particularly when it comes to local produce. If something doesn't meet the right safety criteria, it should not be sold.
Once a c-store's local program is up and running, the operator may want to expand the focus. Rutter's has expanded its local focus to include additional transparency initiatives to meet the needs of the emerging label-reading, "flexitarian" consumers, who are interested in attributes such as clean label, vegetarian/vegan, cage free, no antibiotics ever, and plant-based proteins.
However, Krebs cautions retailers against labeling anything as all-natural. "It doesn't necessarily mean anything except what it means to the person that produced it," he said.