Casey's Buys Second Store in Marion, Iowa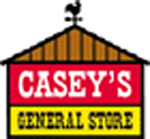 MARION, Iowa -- After completing an acquisition of a convenience store on Marion's west side, Casey's General Stores Inc. has purchased another c-store on the east side of town, The Gazette reported.
The Market Express store at 1100 Eagleview Dr. was acquired last month from NH Petroleum LLC for $1.025 million, according to county property records. The acquisition includes the 4,000-square-foot convenience store and a 900-square-foot car and truck wash.
Originally a Conoco-branded station, the location was reflagged last week with the Casey's brand.
Bill Walljasper, Casey's chief financial officer, told the newspaper that only the one store was included in the deal with NH Petroleum. The store is almost directly across the street from a discount gas outlet operated by Murphy Oil at the Marion Walmart Supercenter.
Walljasper said that does not bother Casey's, which has several convenience stores near Murphy Oil locations. "We find that they drive traffic," he said.
Both of Casey's recently acquired Marion convenience stores will be remodeled over the next six to 12 months to include kitchens, so they can offer Casey's foodservice program.