Casey's Steps Up New-Store Construction on Way to 2,000
Get great content like this right in your inbox.
Subscribe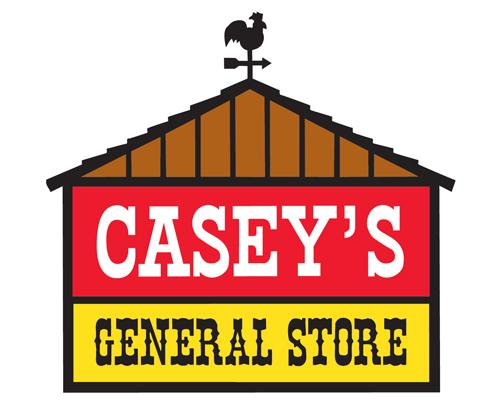 ANKENY, Iowa — When Casey's General Stores Inc. opened its second distribution center, the convenience store retailer said the Terre Haute, Ind., facility would spur its expansion. A year and a half later, Casey's continues to build on that growth promise.
Speaking during the company's earnings call on Sept. 6, President and CEO Terry Handley reported that the chain opened two new-store constructions and completed one replacement store during the first quarter of its fiscal year 2018. In addition, the retailer acquired three convenience stores and made agreements to acquire an additional 18 stores. Casey's also completed 11 major remodels in the first quarter. 
What's more, the company currently has 47 new stores, 27 replacement stores and 16 major remodels under construction, Handley noted.
"We believe we are well positioned for future growth. Currently, we have 132 sites under agreement for new-store construction. We have increased resources to the store development area this year to sustain our future new-store construction pace at a higher level, and we will further augment unit growth with acquisition opportunities," he said.
Ankeny-based Casey's store count at the end of the first quarter was 1,980. The retailer is "excited" about opening its 2,000th store later this fiscal year, the chief executive added.
Third Distribution Center
As growth continues, talk at Casey's has turned to a possible third distribution center.
According to Bill Walljasper, chief financial officer, before opening the Terre Haute distribution center in early 2016, the chain was " significantly overcapacity in the Ankeny distribution center."
Since beginning operations, Terre Haute is running at 60 percent to 65 percent capacity, he said.
"Now to look forward, with our growth plans in the next several years, we're starting initial conversations about a third distribution center," Walljasper said, noting that the second distribution center became accretive after roughly nine months to 10 months and continues to gain traction.
"What it does allow for us, and that we didn't probably really have the opportunity, was to grow geographically. So now, part of the expansion story that [Handley] talked about in the call is certainly a direct reflection of the fact that we now have a second distribution center that we can effectively look into the eastern side of Tennessee, Kentucky, looking to Ohio, looking to Michigan and other states like Virginia, Carolina, and to Texas, and to those types of opportunities," he explained.
Growth Programs
In addition to brick-and-mortar expansion, Casey's growth programs continue to be a key part of its long-term strategy. Notably, the chain converted 56 locations to its 24-hour format and 37 stores to its pizza delivery format during the first quarter of fiscal 2018.
"Currently, we have 1,050 stores that are opened 24 hours, 621 that deliver pizza, and have completed 475 major remodels. This fiscal year, we are planning to complete 75 major remodels," Handley said.
In addition to those programs, the retailer "is encouraged" by the performance of its online ordering system. Total downloads of Casey's mobile app have exceed 930,000, the CEO cited.
"The amount of pizza orders completed online has climbed to 15 percent, and the basket ring of an online order continues to be around 20 percent higher compared to a telephonic order," he said.
"We are optimistic the contribution will continue to grow as the number of downloads of our mobile app increase," Handley added.