Casey's to Stock ZUN and ZUN LITE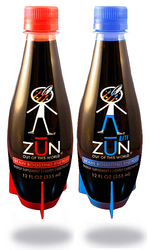 BOULDER, Colo. -- Casey's General Stores will now stock ZUN Original and ZUN LITE 12-ounce lightly carbonated Brain Boosting energy drinks in all of its Midwest stores. The Iowa-based c-store chain reached an agreement with ZUN this week, according to a ZUN press release.
"ZUN is an exciting brand that taste great, looks great and adds a new level of innovation to our cooler sets. The product really stands out!" Dana Sump category manager, Casey's said in the released statement.
"Casey's is a great chain with over 1600 locations that are well managed with tight cooler sets, and we are thrilled by this opportunity to grow our Midwest footprint with them," Brian Stearns, founder & CEO of ZUN added in the release. "Casey's makes our product even more accessible to our fans and puts us in over 15 states."
ZUN is a pioneer in the energy-plus drink category. The ZUN beverage is a proprietary formula that includes co-enzymes Q10 and Choline to promote sustainable energy and improved mental focus, according to the company. In addition to Casey's c-stores, ZUN original and ZUN LITE are also sold at QuickTrip and Kum & Go stores, the released stated.