Category Captains Nomination Form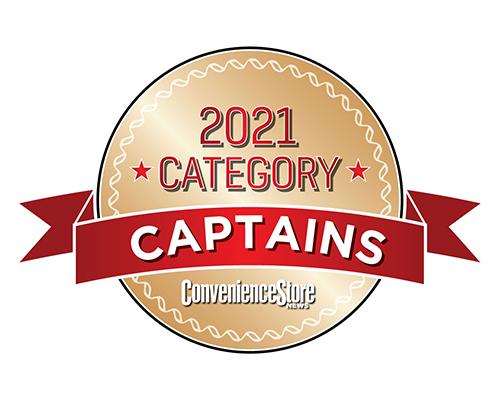 Convenience Store News' Category Captains Awards competition recognizes overall excellence in innovative, creative and profit-generating category management platforms. Awards are presented in 20 categories.
Entries will be evaluated on such factors as how the supplier supported customers' needs and built sales overall in the category; what new programs, technologies, business systems, merchandising schemes or promotional tactics were employed; and what their retailer partners think of their category management platform.
Last year's Category Captains can be seen here.
ELIGIBILITY RULES
Convenience store industry suppliers that provide their retail customers with category leadership and innovation in any of the listed award categories are eligible.
ENTRY DEADLINE
Entries must be received by January 15, 2021.
HOW TO ENTER
Fill out the online entry form below and attach a copy of the company logo and up to five supporting images.
AWARD CATEGORIES
Alternative Snacks

Beer/Malt Beverages

Candy

CBD/Cannabis

Cigarettes

Edible Grocery

Fluid Milk Products

Foodservice – Cold/Frozen Beverages

Foodservice – Hot Beverages

Foodservice – Prepared Food

Frozen Foods

General Merchandise

Health & Beauty Care

Ice Cream & Frozen Novelties

Non-Edible Grocery

Other Tobacco Products

Packaged Beverages

Packaged Sweet Snacks

Salty Snacks

Wine & Liquor
CONTACT
For questions, contact Angela Hanson at [email protected]