Cautious Optimism Emerges as Key Theme of 2018 IDDBA Show
Get great content like this right in your inbox.
Subscribe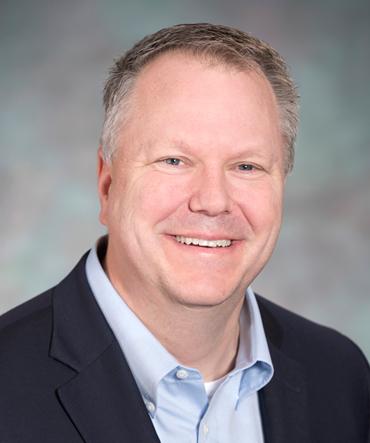 NEW ORLEANS — The foodservice industry is changing, and those who refuse to change with it will be left behind, Erik Waterkotte said at the opening general session of the 2018 International Dairy Deli Bakery Association (IDDBA) Show. However, that doesn't mean the industry as we know it is doomed. Ultimately, the core business stays the same: selling things that customers need, want and value.
Waterkotte, who serves as the 2017-2018 chairman of the board of IDDBA and senior director of sales at Hayward, Calif.-based Columbus Craft Meats, projected both caution and optimism as he kicked off the annual event, held June 10-12 in New Orleans. 
"We're seeing things accelerate," said Waterkotte, reflecting on changes he says stem from advances in technology and are having major ramifications on retail foodservice.
He noted that "omnichannel is standard operating procedure," citing Amazon's exploration into cashierless stores with Amazon Go, and how Amazon is utilizing its purchase of Whole Foods through things like giving discounts to Amazon Prime members.
"The synergy of brick-and-mortar and ecommerce will fill customer needs in ways we haven't dreamt," Waterkotte predicted.
While the foodservice industry can't directly control events, its response to them will help shape the eventual outcome. He stressed the industry's need to change and better understand technology and people's relationships with food, as well as to find and retain the next generation of dairy, deli and bakery leaders to keep relevant for the foreseeable future.
To that end, IDDBA announced the launch of a "Fresh Careers" program at this year's show. A group of current college students enrolled in academic programs were on-site, getting hands-on knowledge and preparing for the future.
IDDBA has also partnered with various food industry programs to offer them networking opportunities, an up-close look at new products, and internship opportunities. The association has a scholarship program as well available to any IDDBA member, covering both professional development and the collegiate level.
Echoing the need to look ahead, Albertsons President and Chief Operating Officer Jim Donald discussed his vision of the future during the general session and an afternoon presentation entitled "The Future of Fresh."
"The way we used to merchandise is gone and it's not coming back," Donald said, while discussing how the center of store is no longer the center of attention.
In the future, Donald expects that: the majority of customer interactions will be managed through technology; scan-and-go technology will be in place; robots will perform tasks such as refilling shelves and unloading trucks; and the death of malls and big-box stores is overblown, but these spaces will be strongly oriented to fresh by 2023.
At the same time, even with the rise of technology, "leadership skills will be required even more," he noted.
To be successful, Donald believes leaders must be at ease with handling commerce, investors, face-to-face interactions and people smarter than themselves. And, he said, they must surround themselves with "a team of rivals — not a team of people saying 'yes, let's do this.'"
The 2018 IDDBA Show took place at New Orleans' Ernest N. Morial Convention Center. IDDBA is a nonprofit membership organization serving the dairy, deli, bakery, cheese, and supermarket foodservice industries.