Chevron Donates $225,000 to Local Schools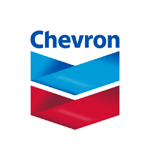 BAKERSFIELD, Calif. -- Chevron will donate $225,000 to sustain and expand curriculum designed to challenge and motivate students to pursue STEM careers -- or science, technology, engineering and mathematics -- at a handful of local schools, according to a report by The Bakersfield Californian.
The funding will go toward Project Lead the Way, a nonprofit educational program focusing on STEM fields, at Centennial, Bakersfield, Golden Valley and Highland high schools and Fruitvale Junior High, and officials said it will be used to train teachers, buy supplies and computer software, and to support an endowment, the report stated.
Additionally, Chevron donated $25,000 last month to Lincoln Junior High School in Taft City School District to start an engineering program in the fall.