Chevron Donates $50,000 to Students in Louisiana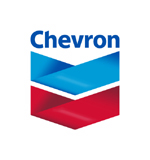 VERMILION PARISH, La. -- Chevron Corp. donated $50,000 to students of Vermilion Parish this past August; the funds will be used to supplement math classrooms throughout the parish, VermilionToday.com reported.
High school students will receive books to help them prepare for testing in the spring of next year, while middle school students benefit from new calculators, a site license to the educational video Web site "BrainPop" and updates and repairs to their weather stations, the Web site reported. Elementary students will improve their math skills by using hand-held math games, while others will use programs such as V-Math Live and FasT Math.