Chevron Makes Two Management Moves
SAN RAMON, Calif. -- Chevron Corp.'s Americas Products division announced two executive appointments. Brant Fish now serves as vice president, Americas Products West, while George Wall has been named vice president of Americas Products, East and Latin America.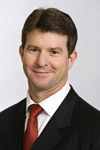 Brant Fish
Fish will oversee the profit and loss of Chevron's refining and fuels marketing activities, as well as drive supply chain optimization value capture in the western continent and Hawaii. Previously, he served as vice president, joint ventures and affiliates (JV&A), for International Products from 2008 onward. He also served on the board of directors for several Chevron JV&As, including GS Caltex in Korea; Caltex Australia Limited; Chevron India Holdings; Singapore Refinery Co. (as deputy chairman of the board); and Star Petroleum Refining Co. in Thailand (as chairman of the board), according to the company.
Fish joined Chevron in 1986 and has held various refining, marketing, supply chain, trading and corporate staff positions in Hawaii, North America and Asia, including general manager, supply chain and optimization, Asia Pacific from 2004 to July 2006; general manager, global refining joint ventures from August 2006 to December 2007; and regional leader for Chevron's downstream business in Asia Pacific. He holds a bachelor's degree in mechanical engineering from the University of Florida.
Wall, in his new position, is responsible for the profitability of the crude-to-customer value chain for the eastern United States and Latin America fuels, including manufacturing, supply and logistics, and sales and marketing assets, the company reported. He is also accountable for optimizing the value of the feedstock and product supply chains.
Previously, Wall served as general manager, Americas Marketing Sales and Services, where he was responsible for the Global Service Centers and all Global Card Marketing activities. Additionally, he managed the product line portfolio for the Chevron, Texaco and Caltex brands, and all retail marketing and commercial and industrial sales programs.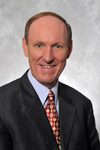 George Wall
Wall joined Texaco Inc. in 1981 as a consumer marketing representative and sales engineer, before moving on to positions of increasing responsibility, including lubrication engineer, manager of national accounts for Texaco Lubricants Co. (TLC), general manager of TLC's Interstate Oil Co. operations, and assistant to the president of TLC.
Other past promotions for Wall have included manager of commercial fuels for Texaco Europe in 1991; manager of retail sales in Belgium, Luxembourg, and the Netherlands for the Texaco European business unit from 1994 to 1997; director of sales and marketing for Texaco Worldwide lubricants, coolants and fuel additives business units in 1997; vice president and general manager of global marine lubricants and U.S. East Coast fuels business unit in 1999; vice president of asphalt for Chevron Texaco's supply and trading organization in 2004; and vice president of global marketing logistics from 2006 to 2010.
Wall holds a bachelor's degree in chemical engineering from Manhattan College.