10/04/2018
Chevron & Paypal Partner to Deliver Enhanced Transaction Experience at the Pump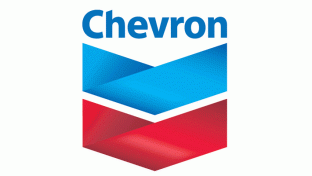 SAN RAMON, Calif. —  Chevron Products Co., a division of Chevron U.S.A. Inc., is partnering with PayPal to improve the fueling experience at Chevron and Texaco gas stations across the United States.
By joining forces, Chevron and PayPal intend to give consumers an enhanced transaction experience at the pump, offering them the option to pay for fuel and car washes with their PayPal account.
Chevron customers will be able to access the new payment option through the retailer's new mobile application in early 2019. 
"This strategic collaboration with PayPal is a key milestone in our quest to help create a new fueling experience for consumers," said Gilson Ribeiro, Chevron's general manager of marketing in the Americas. "With PayPal's expertise in the mobile payment space and our experience in retail fueling, we will be able to offer our consumers a more seamless and simpler experience when they choose to fill up with our high-quality Chevron and Texaco branded fuels."
PayPal's open digital payments platform has the potential to give its 250 million digitally active account holders the ability to connect and transact with Chevron and its branded stations through digital channels, including Chevron's new app. 
"Our relationship with Chevron is a great example of how we are collaborating with leaders in different industries to help improve the way consumers transact where and when they are shopping," said Robert Clarkson, PayPal's general manager, North America. "We look forward to working closely with Chevron to improve the consumer experience at the pump, but we are also excited to collaborate on future projects that can help improve the way people shop at Chevron and Texaco station convenience stores."
San Ramon-based Chevron is one of the world's largest integrated energy companies.