Chevron Spirit Awards Recognize 34 Nonprofits in California Region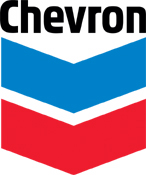 BAKERSFIELD, Calif. -- Chevron has awarded $162,500 in donations to 34 local nonprofit organizations, with each getting between $2,500 and $10,000, according to the Bakersfield Californian. The amount is a 29 percent increase over last year's total.

The three-year-old Chevron Spirit Awards program, in general, supports basic human needs, education, and economic and civic development. Among this year's recipients are the Center for the Blind and Visually Impaired ($5,000 for training for adaptive living skills), the Alpha Canine Sanctuary ($2,500 for a spay and neutering voucher program), Wets Kern Oil Museum ($10,000 for a saber-toothed cat display and docent training) and Covenant Community Services ($5,000 for mentoring and training programs for foster youth), the Bakersfield Californian reported.

The Bakersfield Ronald McDonald House also received a $5,000 award. Scarlett Sabin, house manager, told the newspaper the Spirit Award money will allow the organization to help cover lodging costs for out-of-town families who stay at the facility.